Ordinary Hero – Li Bingbing, Feng Shaofeng, Huang Xiaoming
Ordinary Hero is a drama film directed by Chen Guohui, starring Paerman Parehati, Erfan Aziz, Aziguli Rexiti, Nijat Tursun, Li Bingbing, Huang Xiaoming, Feng Shaofeng, Lin Yongjian, Du Chun, Ma Tianyu, Guo Jinglin, Zhang Yishan, Gulnazar, Zhou Yiran, Zeng Yue, Wang Zixuan, Wu Haochen, and Barna Parhat.
The film is based on the real-life story of a 7-year-old boy with a broken arm in Hotan, Xinjiang, who travels 1400 km in eight hours to complete emergency medical treatment for his broken arm.
Details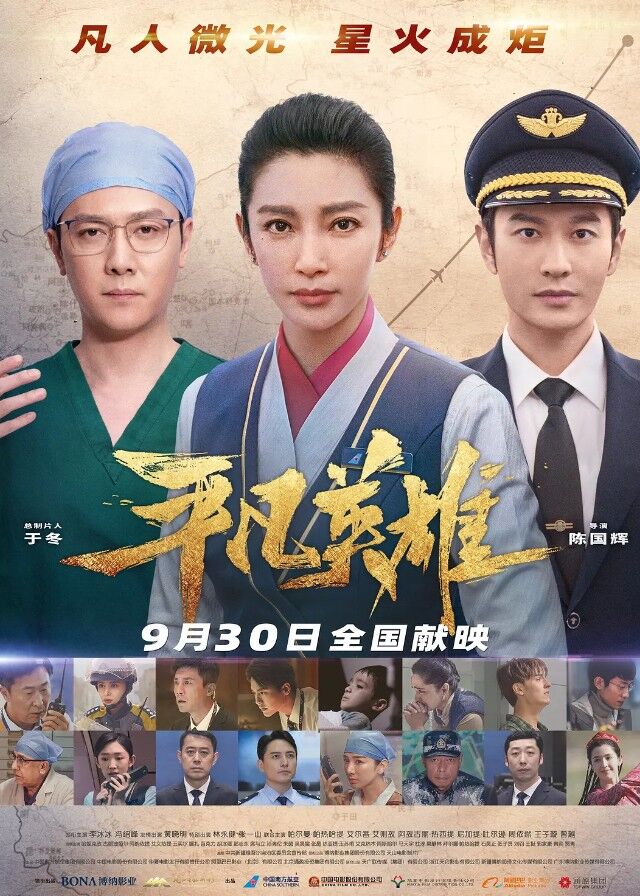 Cast
Synopsis
On April 30th, 2021, a 7-year-old boy had his arm crushed by a tractor and urgently needed to be transferred to Urumqi for an arm reattachment surgery. Local doctors informed that the surgery had to be completed within 8 hours, otherwise the cells would die and treatment would be impossible. Thus, a race against time rescue mission began.
Reviews
Related Posts
Is Angelababy Dating Deng Lun And Divorced With Huang Xiaoming?

Zhao Liying, Feng Shaofeng Denied Their Breakup

Zanilia Zhao Liying, William Feng Shaofeng Announced Divorce

Feng Shaofeng and Jing Tian Collaboration: Is the Sweet Relationship Extending Beyond the Drama Off-Screen?

Angelababy, Huang Xiaoming Responded To The Love Triangle Rumors With Li Fei'er

Angelababy, Huang Xiaoming Announced The Divorce

Huang Xiaoming announced his withdrawal from "Sisters Who make waves 2".

Huang Xiaoming Dramas, Movies, and TV Shows List

Feng Shaofeng Dramas, Movies, and TV Shows List

Li Bingbing Dramas, Movies, and TV Shows List