Back for You – Angelababy, Wang Anyu
Back for You is a web drama directed by Ma Jiaying, led by Angelababy and Wang Anyu, co-starring Kuang Muye.
Details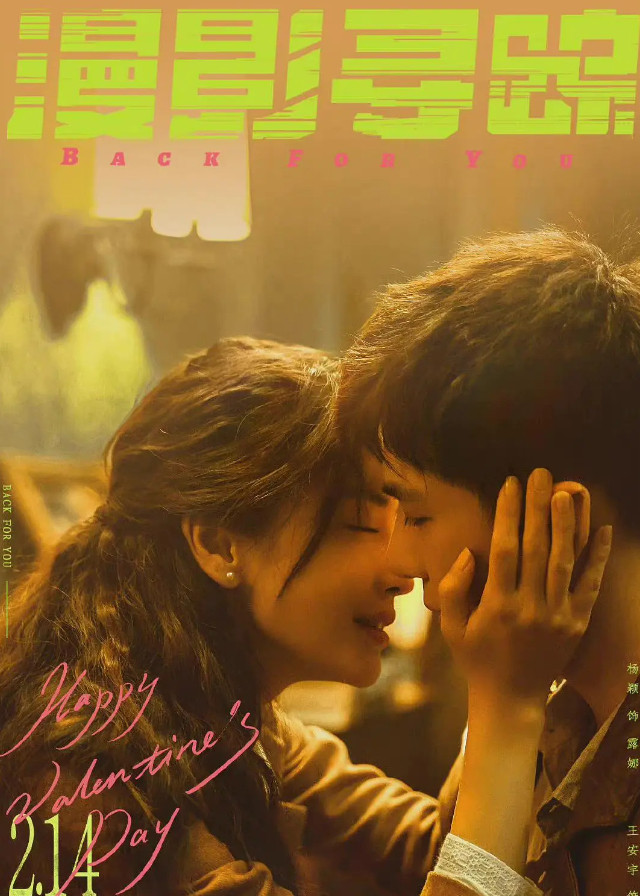 Cast
Synopsis
In the early years of the Republic of China, cop A Lai is being hunted by a vicious gang. When he is in danger, he is saved by a mysterious girl, Lu Na, who appears suddenly.
Lu Na is badly injured and in a coma. A Lai investigates Lu Na's identity but finds no trace of her.
Using the twelve comic books Lu Na carries with her, A Lai tells her stories in an attempt to revive her.
Unexpectedly, each story is related to a case A Lai has worked on, and can even lead A Lai to the key to solving the case.
A Lai is more and more eager to wake up Lu Na. A Lai is promoted because of his success in solving the case, but he is also secretly in trouble with his enemies.
A Lai discovers Lu Na's secret through clues.
When one of the comics is finished, Lu Na wakes up.
They develop a mutual affection for each other, and A Lai's enemies are also ready to do something. In the end, with Lu Na's help, A Lai finds his peaceful and innocent self and his original intention of being a police officer.
Reviews
You May Also Like
Related Posts