A Murderous Affair in Horizon Tower – Guo Tao, Yang Zishan
A Murderous Affair in Horizon Tower is an urban suspense web drama directed by Chen Zhengdao, Xu Zhaoren, and Wu Zhongtian, led by Guo Tao and Yang Zishan, with Angelababy in a special appearance, co-starring Jiao Gang, Liu Dan, Ni Hongjie, Lu Yulai, and Zheng Renshuo.
Based on the novel of the same name by Chen Xue, the drama tells the story of a strange murder case in Horizon Tower, in which police captain Zhong Jingguo and his partner Yang Ruisen unravel the layers of fog to uncover the truth of the murder.
Details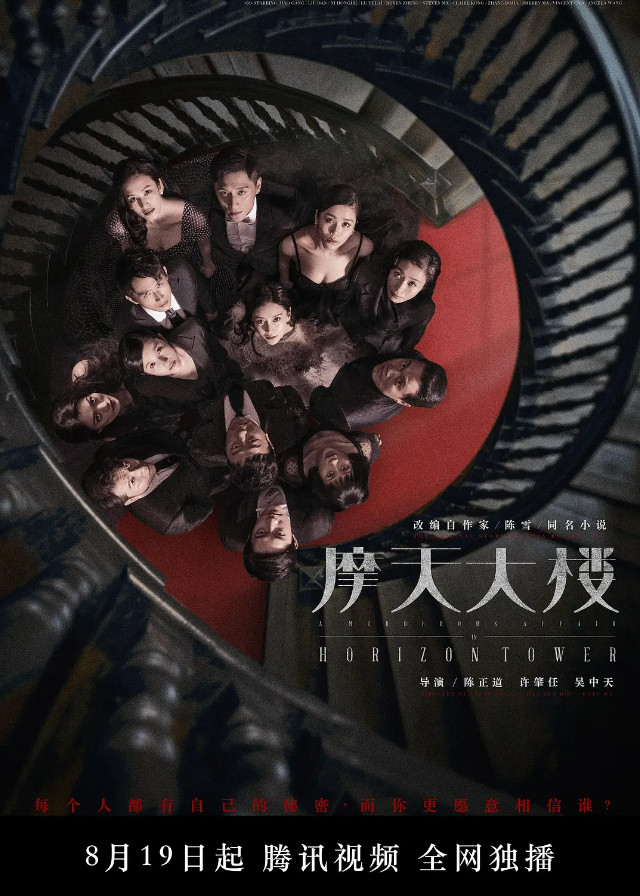 English Title: A Murderous Affair in Horizon Tower
Chinese Title: 摩天大楼
Genre: Urban, Suspense, Thriller, Crime
Episodes: 16
Duration: 40 min.
Director: Chen Zhengdao, Xu Zhaoren, Wu Zhongtian
Writer: Shu Qiao, Shen Yang, Ren Peng, Yi Shuajie
Product Company: Tencent Penguin Pictures, Union Media Group
Released Date: 2020-08-19
Watch On: WeTV, 腾讯视频
Cast
Synopsis
In an upscale skyscraper, the whole building suddenly lost power one night.
Zhong Meibao, the beautiful owner of the coffee shop downstairs, was murdered in her own home, in a room with no signs of lock picking.
The forensic doctor diagnoses the death as a result of carbon monoxide poisoning after head trauma.
Zhong Jingguo, a veteran police officer, and Yang Ruisen, a rookie cop, join forces to solve the case and discover the uncanny relationships hidden throughout the building.
Security guards, neighbours, architects, agents, cleaning ladies, novelists all have secrets, and the truth becomes even more confusing…
Reviews
You May Also Like
Related Posts