Never Gone – Yang Zishan, Elvis Han
Never Gone is an urban romantic drama directed by Lin Yufen, starring Yang Zishan, Han Dongjun, Li Chengbin, Su Qing, Lan Yingying, Tan Jianci, and Wen Xin.
Based on Xin Yi Wu's novel of the same name, the drama tells the story of young men and women of different origins who explore, get lost, miss and grow up in love.
Details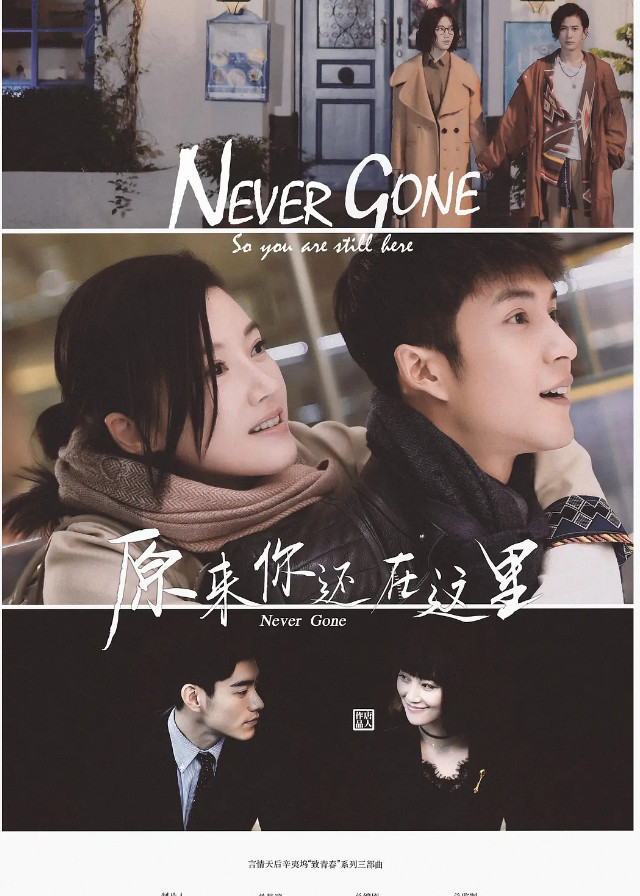 English Title: Never Gone
Chinese Title: 原来你还在这里
Genre: Youth, Romance
Episodes: 36
Duration: 45 min.
Director: Lin Yufen
Writer: jin guodong
Producer: Cai Yinong
Product Company: Ruyi Film, Chinese Entertainment Shanghai
Released Date: 2018-11-06
Boradcast Website: Tang Ren Theater, Viki
Cast
Synopsis
Su Yunjin and Cheng Zheng met in high school. Cheng Zheng was quite fond of Su Yunjin, but he did not know how to approach her and often made Su Yunjin at a loss.
Although Su Yunjin was touched, she was aware that their family backgrounds and personalities were very different, so she stayed away from Cheng Zheng's "care".
After graduation, they entered society and their differences widened. Su Yunjin was busy with work and Cheng Zheng complained. Their misunderstanding and conflict increased, and Su Yunjin finally decided to break up with him.
Cheng Zheng finally understands that love is about equality, respect, and trust when Su Yunjin left.
He let go of everything his family has given him and started his own career. Meanwhile, he still kept his love for Su Yunjin silent.
When Su Yunjin turned back, she found Cheng Zheng still waiting for her, and they finally get back together.