Wu Xin: The Monster Killer – Elvis Han, Gina Jin
Wu Xin: The Monster Killer is a fantasy drama co-directed by Lin Yufen and Gao Linbao, starring Han Dongjun, Gina Jin Chen, Zhang Ruoyun, Chen Yao, Wang Yanlin, Mike and Sui Yongliang.
The drama is adapted from the book of the same name by author Ni Luo and tells the story of Wu Xin, who has an immortal body, leads an evil-eliminating team to fight against evil and have love affairs along the way.
Details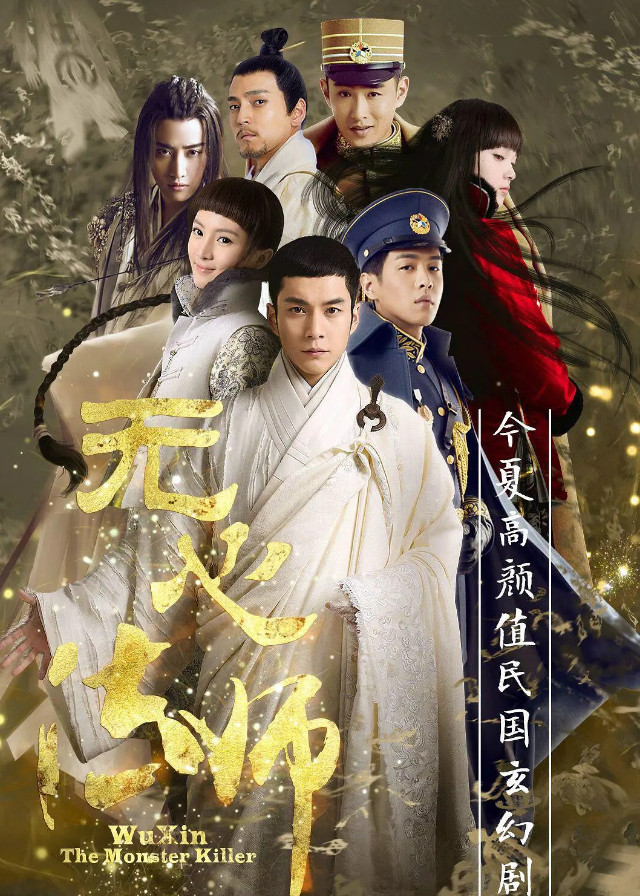 English Title: Wu Xin: The Monster Killer
Chinese Title: 无心法师
Genre: Romance, Fantasy, Thriller, Suspense
Episodes: 20
Duration: 45 min.
Director: Lin Yufen, Gao Linbao
Writer: Xu Ziyuan, Xiao Zhiyao, Li Nan, Fang Qiangqiang
Producer: Cao Yinong
Product Company: SohuTV, CHINESE ENTERTAINMENT GROUP
Released Date: 2015-07-06
Boradcast Website: Tang Ren Theater, Viki
Cast
Synopsis
The immortal wizard Wu Xin accidentally met the runaway girl Yueya.
In order to survive, they joined forces to catch ghosts in the home of the little warlord Gu.
As a result, they accidentally triggered a mechanism that released the sealed demon Yue Qiluo for a hundred years.
Yue Qiluo loved Wu Xin deeply, and the two sides began a cruel struggle and pursuit. In the end, Yue Qiluo killed Wu Xin's beloved Yueya.
Wu Xin was indescribably sad and angry, and he fought to the death to reseal Yue Qiluo.
Then he bid farewell to his friend Gu and left alone.
You May Also Like
Related Posts