Ian Wang Yanlin, Ai Jiani Announce Getting Married On "520"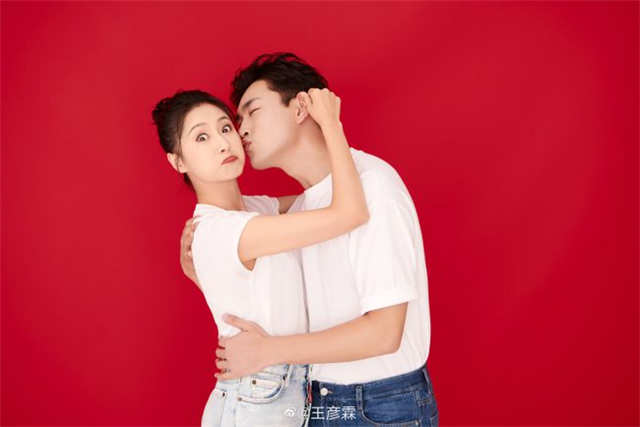 On May 20, Ian Wang Yanlin posted a message announcing his marriage to his girlfriend Ai Jiani: "Happy to bring a wife home, who is my college classmate."
Ai Jiani then retweeted it, saying that she had finally married the man who proposed to her in her junior year.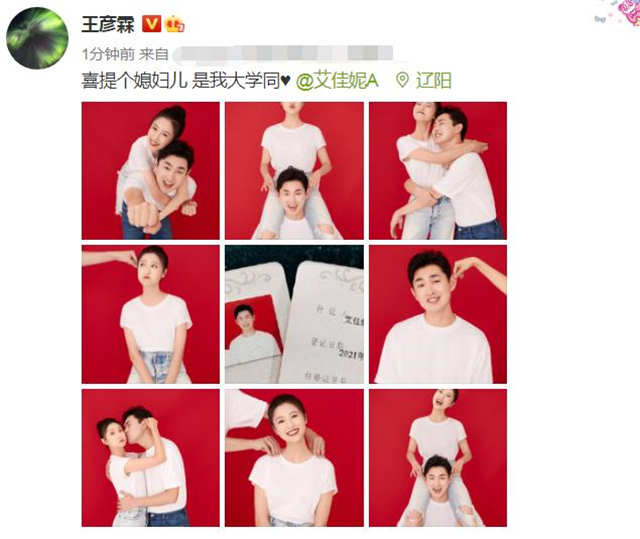 Ian Wang Yanlin also posted a wedding photo of them wearing a white T-shirt, hugging and pinching their ears, which was sweet.
Earlier, on March 2, Wang Yanlin posted a graduation photo with Ai Jiani on Weibo, acknowledging their relationship. He wrote: "The name engraved in my heart, missed a while, can't miss a lifetime ."
In the graduation photo, they were wearing bachelor's uniforms, and Ai Jiani was holding Wang Yanlin's hand, which is very intimate.
Then Ai Jiani also retweeted: "The name engraved in my heart."

It is reported that Ai Jiani was Ian Wang Yanlin's classmate at the Shanghai Theatre Academy. She played Wei Wei in "Ipartment 4" and Yo Yo in "Nothing But Thirty".
Congratulations to them. Wish them a happy married life.