Why Women Love – Gina Jin, Wang Ziyi
Why Women Love is an urban romantic drama directed by Gao Zhongkai, led by Gina Jin and Wang Ziyi, co-starring Wang Shuang and Liang Dawei, Peng Yaqi, Zheng Miao, He Zeyuan, and Wang Zheng.

The drama tells the story of Gu Jiaxin, a talented man who has no intention of inheriting the family business. He is arranged by his mother to become Zhao Jiangyue's assistant. They slowly come together and realize their dreams as they spend time together.
Details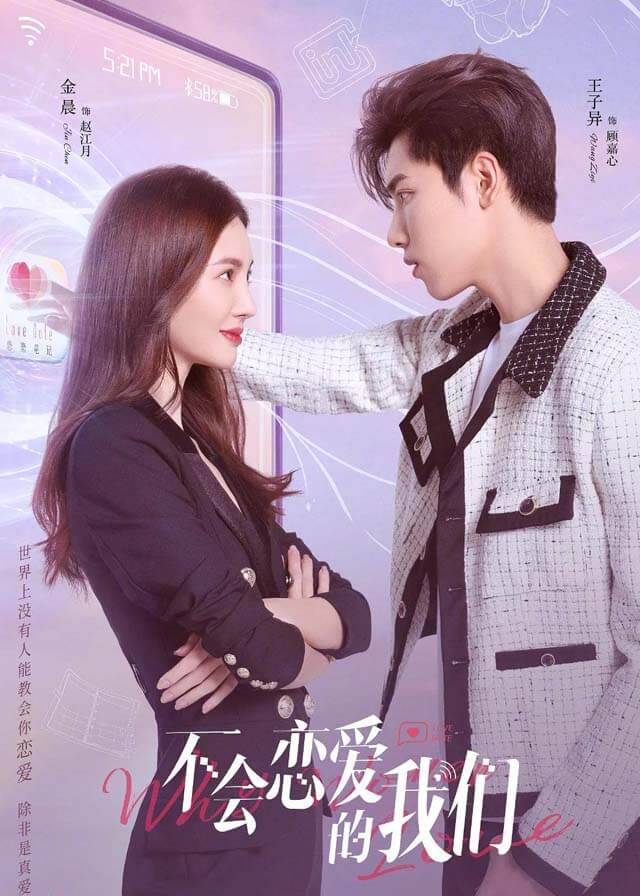 English Title: Why Women Love
Chinese Title: 不会恋爱的我们
Genre: Urban, Romance
Tag: Older Woman/Younger Man, Multiple Couples, Slow Burn Romance, Steamy Kiss, Age Gap, Boss-Employee Relationship
Episodes: 24
Duration: 45 min.
Director: Gao Zongkai
Writer: Chen Xinyue
Producer: Zhao Mujian, Zhang Xiaozhou
Product Company: Youku, Xiron
Released Date: 2022-02-08
Watch On: Viki, Youku, youku.tv
Subtitle:
English, Chinese, Thai, Indonesian, Malay, Vietnamese, Spanish, Portuguese, Arabic, Estonian, French, German, Hebrew, Hungarian, Italian, Polish, Romanian, Turkish
Cast
Synopsis
Gu Jiaxin, a talented overseas student who does not want to inherit the family business, is arranged by her mother to become Zhao Jiangyue's assistant.
During the time he spent with Zhao Jiang Yue, Gu Jiaxin began to waver and didn't expect to fall in love with Zhao Jiangyue.
When she knew that Gu Jiaxin's dream was to become a race car driver, Zhao Jiangyue helped him to fulfill his dream.
Gu Jiaxin and she also broke through the age boundary and slowly came together.
Reviews
You May Also Like
Related Posts