Mengfei Comes Across – Gina Jin, Jiro Wang
Mengfei Comes Across is a historical romantic comedy directed by Zou Jicheng, starring Gina Jin, Jiro Wang, Liu Guanlin, Xia Yiyao, Han Jiunuo, Mi Na, Zhang Haiyu, and Gao Yuqing.

The drama tells the story of Mengfei Bu Meng and Emperor Wen Lou, who fall in love with each other in the process of "fighting a battle of wits and courage".
Details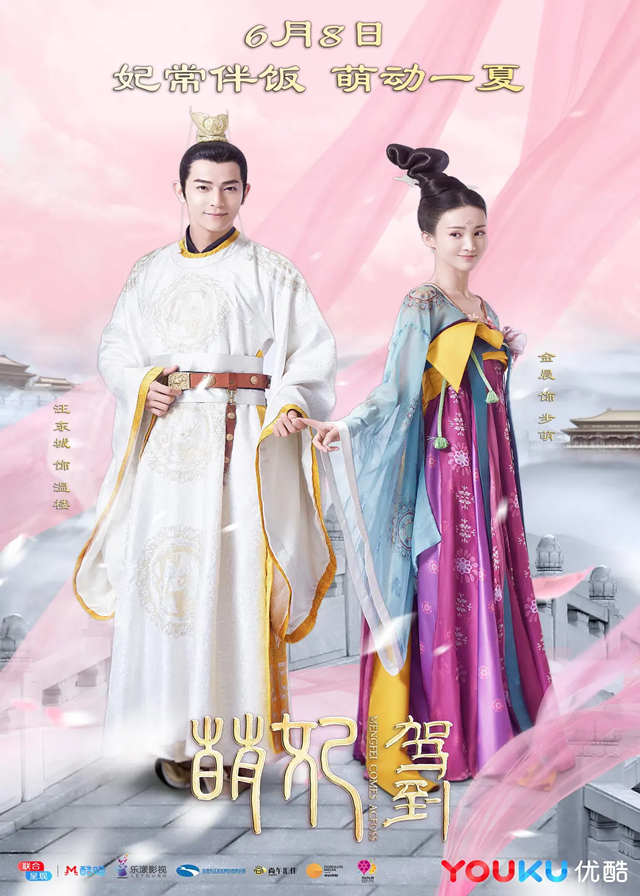 Cast
Synopsis
After entering the palace, Bu Meng, the daughter of Kangcheng imperial governor, has been pretending to be sick to avoid servicing the Emperor in order to avoid the court's troubles and to avoid having her fate arranged by others.
In the harem, she met the smart and clever Yan Fei, Qu Pin, who loved crying and eating, and the emperor, and Xiao Guiren who was a strong martial artist from a general's family.
They have similar temperaments and became good friends.
The emperor, who had been criticized by his governor many times, decided to vent his anger on the daughter of the governor, Bu Meng. As he contacted her more and more, he was attracted by her different personality and started to create contact with her intentionally.
However, Bu Meng avoided it, on an occasional trip out of the palace, they became friends. Bu Meng also gradually found a lot of advantages of the emperor and was deeply in love with the emperor. For love, she decided to give up her obsessions!
Reviews
You May Also Like
Related Posts