Love in Time – Yang Xuwen, Xiang Hanzhi
Love in Time is an urban fantasy romantic drama, directed by Zhao Jintao, and led by Yang Xuwen and Xiang Hanzhi, co-starring Wang Mengli, Xu Kaixin, and Cao Zheng.
Details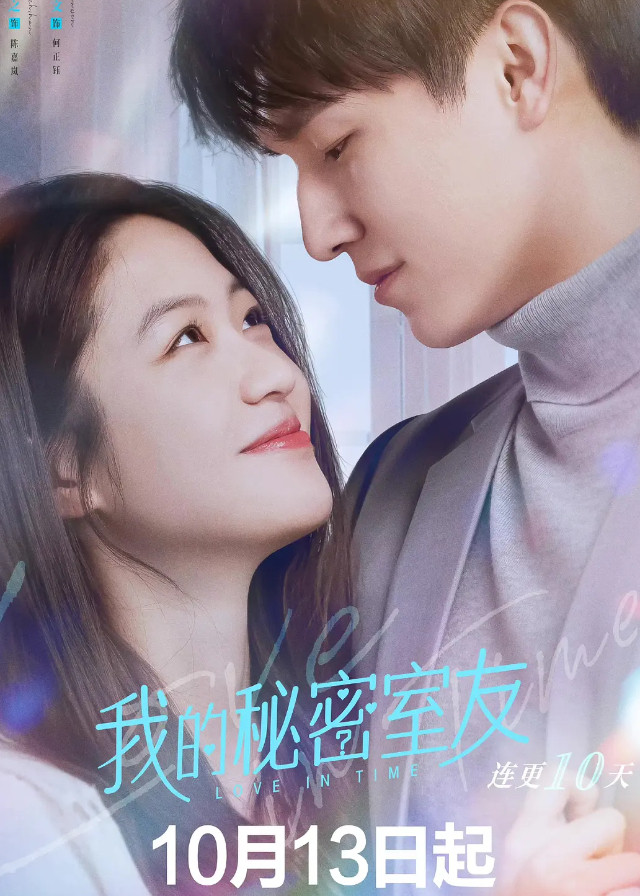 English Title: Love in Time
Chinese Title: 我的秘密室友
Genre: Urban, Romance, Fantasy
Tag: Wrongfully Accused, Mystery, Investigation, Time Travel, Murder, Smart Male Lead
Episodes: 24
Duration: 45 min.
Director: Zhao Jintao
Writer: Jiang Dan, Zhang Yujie
Producer: Yang Bei, Yu Jinwei
Product Company: iQIYI, Beijing Hua Xi Tai He Pictures
Released Date: 2022-10-13
Boradcast Website: iQIYI
Cast
Synopsis
Ace lawyer Ke Zhengyu(2022) moves into an old flat after his career collapses.
By some mysterious power, he meets Cheng Jialan(2021), a hot-blooded female journalist from a time four months ago, and is forced to become her "roommate".
They begin a time-traveling love story because of a 46-minute time fusion every night.