Demon Catcher Zhong Kui – Yang Xuwen, Yang Rong
Demon Catcher Zhong Kui is a historical fantasy drama directed by Zheng Weiwen, starring Yang Xuwen, Yang Rong, Madina, and Li Zifeng.
This drama tells the story of Mu Tianran, the only hybrid between Gods and Demons, and his adventures with Yang Renzhi, the son of Tianlanhai Pavilion, Ling Xi, a mysterious demon hunter, and Ying Li, a demon saint, as they wander between the human world and the demon world, eliminating evils.
Details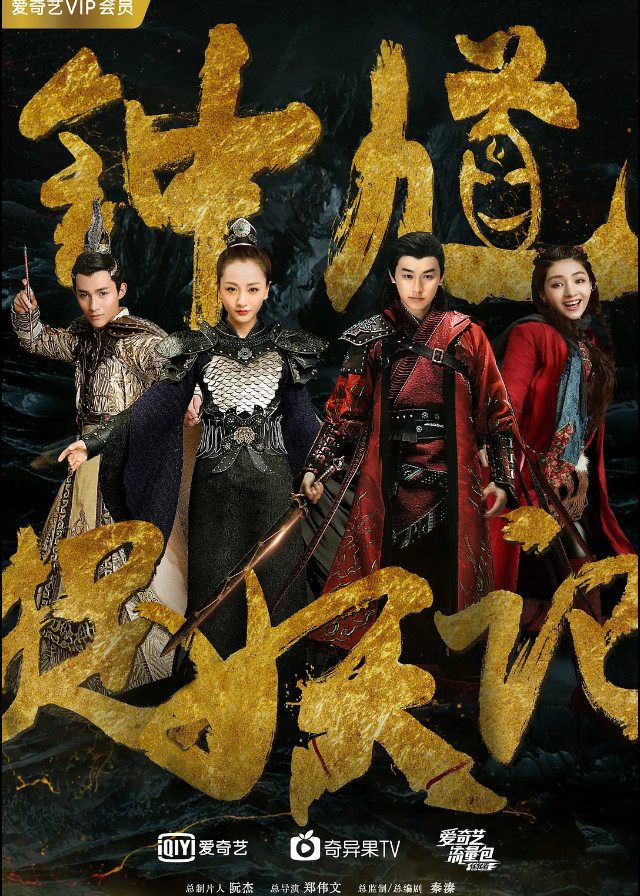 English Title: Demon Catcher Zhong Kui
Chinese Title: 钟馗捉妖记
Genre: Historical, Fantasy, Immortal
Tag: Martial Arts, Demon, Conspiracy
Episodes: 55
Duration: 45 min.
Director: Zheng Weiwen
Writer: Qin Zhen
Producer: Ruan Jie
Product Company: iQIYI
Released Date: 2018-06-04
Boradcast Website: iQIYI
Cast
Synopsis
Zhong Kui, an immortal demon hunter, is relegated from the mortal world by the Heavenly Court and loses all his memories. He becomes the young man Mu Tianran.
By chance, he breaks the boundary and leaves the village of Fulu, a place where humans, demons, and devils coexist peacefully.
He is forced to go into the unknown human world with the protection of others.
He befriends Yang Renzhi, the young master of the Tian Lan Hai Pavilion, Ling Xi, a mysterious demon hunter, and Ying Su, a wilful and intelligent demon girl.
They are all together in a quest to protect the world by eliminating demons and helping the weak.
On one adventure after another, Mu Tianran is caught up in his destiny. He first becomes a member of the demon-removal agency, Tian Lan Hai Ge, and then is taken captive by the demons and inexplicably becomes the leader of the demons.
Accidents follow, but Mu Tianran is unperturbed and plays with the world. Unbeknownst to him, a conspiracy is unfolding around him…