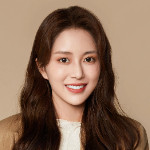 Tang Min dramas, movies, and TV shows list contains the best TV series, films of Tang Min and the ongoing and upcoming shows. The list will be updated continuously, bookmark this list to get the latest tv shows of Tang Min.
Tang Min Dramas List
2023-08-31

#1

Romance, Drama, Comedy

Tang Min, Chen Jingke

Su Shiyu, a food and culinary content self-media blogger, lost several partnerships due to unfair competition. She unexpectedly crosses paths with Lin Wei, a wealthy second-generation individual who gave up a luxurious life to live in seclusion on a mountain, cultivating tea. Facing a dead end in her career, Su Shiyu has no choice but to accept a "special request" from Lin's father – to encourage his son, who is detached from worldly matters, to return to society and inherit the family business. Confronted with Su Shiyu, an "intruder" in his peaceful life, Lin Wei, who is used to tranquility, is discontented. He believes that Su Shiyu won't endure the austere mountain life, thinking her enthusiasm will quickly fade. However, Su Shiyu gradually changes Lin Wei's perspective with her passion and determination. As they both seek their life paths and pursue their dreams, their unexpected encounter brings a unique warmth and healing. Unbeknownst to them, love quietly blossoms amidst it all.

2023-08-10

#2

Historical, Romance, Comedy

Alen Fang, Liu Lingzi, Ma Wenyuan

The misty Yanshan Mountains are home to two major sects: the Yanshan Sect, consisting of male disciples, and the Baihua Sect, consisting of female disciples. Despite coexisting in the same vicinity, these two sects have limited interactions due to their strict rules. However, nothing can deter the young generation's yearning for love, leading to a series of intricate and joyful stories.

2023-06-15

#3

Urban, Romance, Fantasy

Zhang Yao, Tang Min

An Xin'er, a girl from a wealthy family, falls into chaos after being framed for her mistaken lover and is saved by a simple and kind-hearted Yu Sheng. With his help, she is cured of her strange illness and emerges from the shadows to write a new life.

2023-05-04

#4

Romance, Drama

Tang Min, Liu Yuhan

Lin Xiaoxia, a "grassroots" girl with a dream of jewelry design, and the unreliable boy Lu Yize, went from being strangers to understanding each other, encouraging each other to bravely pursue their dreams and embrace a new life. Although Lin Xiaoxia was born in a small town, she had an unquenchable dream of jewelry design in her heart. She came to the big city with a single-minded determination to strive and struggle, but the pressures of real life gradually enslaved her. She had to choose to disguise herself with a mask, hiding her true self, becoming a "wandering girl" struggling in the big city. After meeting Lu Yize, Lin Xiaoxia began to tear off her disguise, find her original aspiration, bravely face herself, and pursue her dreams for the future. Lin Xiaoxia's growth also reflected Lu Yize's growth. Growing up under family protection, Lu Yize was young and arrogant, immature in handling relationships and careers. His budding love with Lin Xiaoxia was a self-awakening, a chance for him to discover new possibilities in life. The two people who loved each other eventually started a business together, complementing and helping each other, giving each other affirmation and tolerance, bravely facing crises and ultimately achieving a beautiful ending.

2022-05-21

#5

Suspense, Crime, Medical

Zhang Yao, Tang Min, Peng Chuyue

Qin Ming, a new graduate student, comes to his mother's hometown, Longfan, to investigate the mystery of his mother's murder. In the process of solving the case, Qin Ming, who is not good at socializing with others, encounters a group of forensic doctors and police officers, including An Ran, Lin Tao, and Huan Huan. Qin Ming, a forensic scientist, has grown from youth to maturity in the process of reasoning cases one after another and has won the love and respect of the people with his professional strength, building up deep feelings with everyone and gradually approaching the truth behind everything.

2020-10-09

#6

Historical, Romance, Comedy

Tang Min, Caesar Wu, Cao Junxiang

Shen Jin, a pampered young lady from the royal family, married far away to the border because of the emperor's grant of marriage. She fell in love with her husband, General Chu Xiuming, at first sight, but, because of her special status, she could not successfully integrate into the army of the Chu family. In order to gain dignity and love in a brand new environment, Shen Jin gradually puts off her delicacy and hypocrisy, and with her unique resources and good ideas, she solved problems for the soldiers at the border. She established her prestige and gains the support of the soldiers step by step. The emperor became more and more suspicious of the Chu army and took Shen Jin's parents as hostages and gave her a secret edict to be a royal spy to monitor the Chu army. The Chu family army and Shen Jin experienced a lot of hardships. They gained a happy marriage while defending the peace of the country.
Related Posts