Revival – Ren Suxi, Liu Mintao
Revival is a suspenseful film written and directed by Lai Mukuan, led by Ren Suxi and Liu Mintao, co-starring Li Chuanying, Lu Fansheng, Hou Wenyuan, Tang Min, Wang Gongliang, Ming Xing, with special appearances by Hu Ke, Wu Haochen, and Zhang Junyi.
Based on Higashino Keigo's original novel Kairou Tei Satsujin Jiken, the story begins with a fire in a Kairou Tei that turns out to be a long-planned murder, in which Zhou Yang, Lin Zhenhui, and others play out their desire for revenge for love.
Details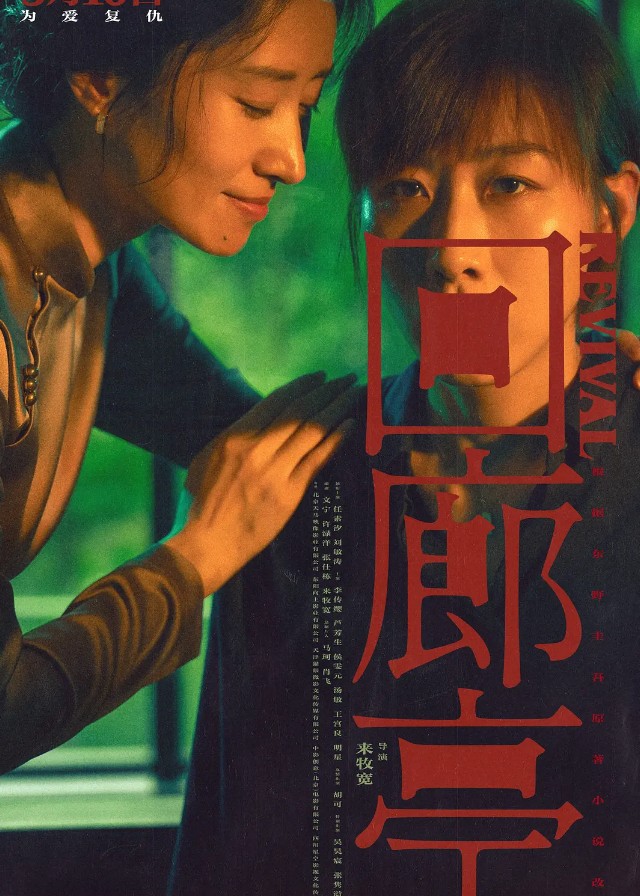 English Title: Revival
Chinese Title: 回廊亭
Genre: Crime, Suspense, Thriller, Romance
Duration: 95 min.
Director: Lai Mukuan
Writer: Wen Ning, Xu Luyang, Zhang Shidong, Lai Mukuan
Producer: Ma Ke, Xiao Fei, Ben Qi, Zhang Bo, Deng Meng
Released Date: 2023-03-10
Boradcast Website: -
Cast
Synopsis
After the death of a wealthy businessman, his relatives gathered at the Kairou Tei Hotel to wait for the distribution of his multi-billion dollar inheritance. Each person had their own hidden agenda, and Lin Zhenhui, the butler of the hotel, was also involved.
At a critical moment, lawyer Zhou Yang arrived with the will and a mysterious letter, which revealed a fire and murder case that happened a year ago. The victim was the wealthy businessman's illegitimate son who had been living outside and was also the first heir to the entire inheritance.
The murderer seemed to be hiding among the people present.
Reviews
You May Also Like
Related Posts