The Lady in Butcher's House – Zhang Hanyun, Thomas Tong
The Lady in Butcher's House is a costume drama directed by Mao Kunyu, starring Zhang Hanyun(Baby Zhang) and Thomas Tong (Tong Mengshi), Chen Yilong, Wang Ruolin, Zeng Yixuan, and Sheng Huizi.

The drama is adapted from the web novel of the same title by Lan Aicao.It tells the story of Hu Jiao and Xu Qingjia, who have a happy relationship due to a marriage contract, and the husband and wife work together to explore the world of officials and Jianghu.
Details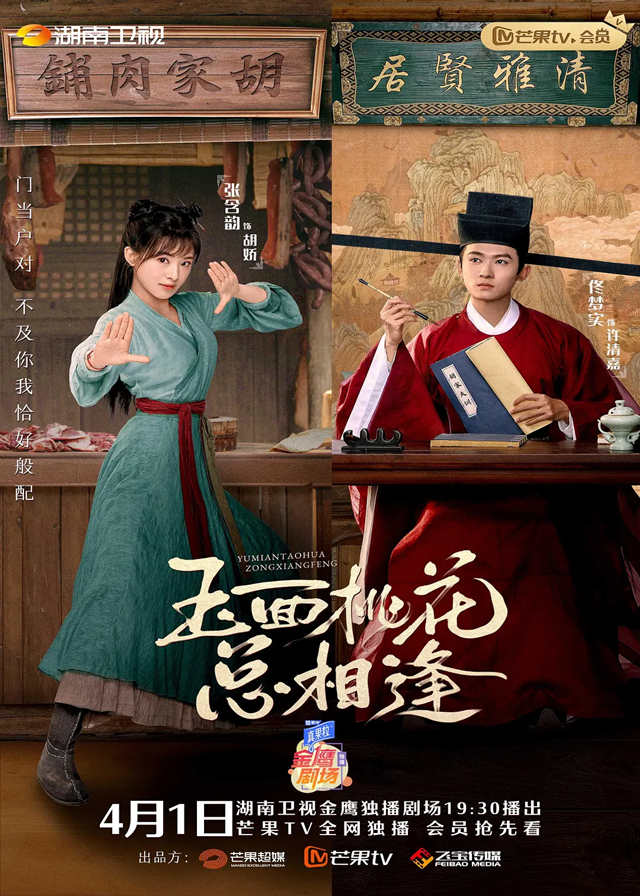 Cast
Synopsis
Xu Qingjia's parents passed away when he was young. He studied hard and got second place in the imperial examination and got married to Hu Jiao, the daughter of the Hu family.
Although Hu Jiao comes from a butcher's family and didn't have a very good education, she is cheerful, positive, and unpretentious, and keeps everything in order.
Xu Qingjia was dedicated to the people, reforming and advancing. At the beginning of his tenure, Xu Qingjia reduced taxes and solved the silver mine case, while Hu Jiao participated in building the school, offering boxing classes, and assisting Xu Qingjia in solving cases. They won the unanimous approval of local people and strangers.
After being promoted to the state capital, Xu Qingjia made use of local conditions to plant medicinal herbs to develop the economy and alleviate the famine. Hu Jiao was so brave that she went out to ask for reinforcements during the rebellion in the border town, the legendary couple was amazing.
The couple overcame the difficulties together and Xu Qingjia's career rose step by step.
Unexpectedly, Xu Qingjia's career suddenly hit the bottom. He was ill. They had to return home. Hu Jiao stepped forward, showing her talent in the business to support the family, Xu Qingjia was idle at home to do housework.
Not long after, Xu Qingjia's career reversed, he resolutely resisted the pressure to go to the capital.
The couple did not forget their own intention, they solved the corrupt officials together once again, embarking on the road of serving the people.