Princess of Lanling King – Zhang Hanyun, Peng Guanying
Princess of Lanling King is a historical romantic legend directed by Ye Zhaoyi, starring Baby Zhang Hanyun, Peng Guanying, Andy Chen, Hua Jiao, Lin Weichen, Tian Li, Liu Shuailiang, Zhang Ziwen, and Shen Jianhong.

The drama is adapted from the online novel "Lan Ling Huang Fei" written by Yang Qianzi, which tells the story in the chaotic northern dynasty of China. In order to get the Qingluan Mirror, the countries, the court, and even the Jianghu are in a mess. The orphan girl Yuan Qingsuo is inevitably involved in this scramble and becomes the focus of the scramble.
Details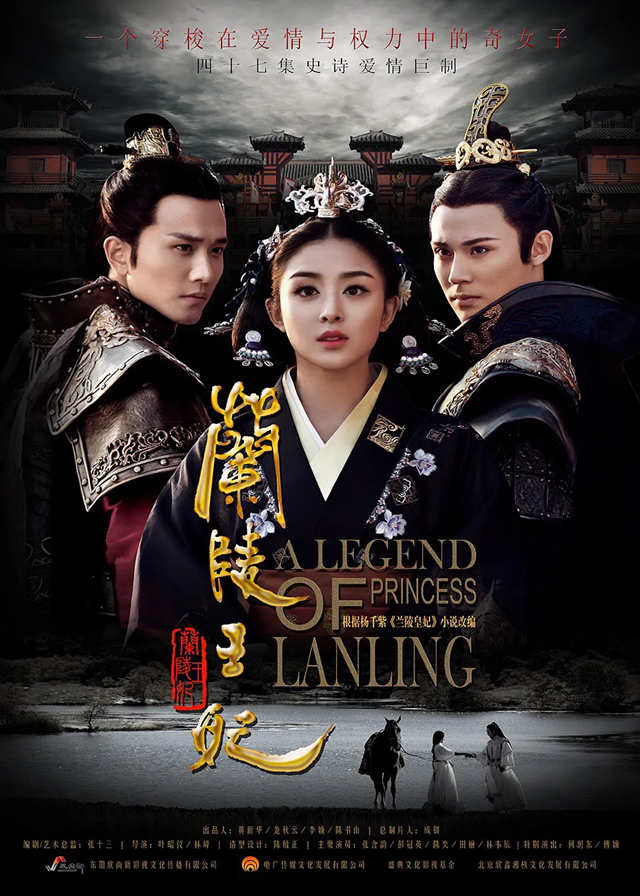 Cast
Synopsis
At the end of the Eastern Jin Dynasty, the dynasty was in turmoil and the vassals have divided the country.
According to legend, only the one who holds the mirror of Qing Luan on his left and the sword of Liszhang on his right can unify the country.
The mirror and the sword were originally treasures of the Dragon Sect, but they were lost because of the war.
The saintly girl of the Dragon Sect, Zi Mei, was seriously injured by her own internal force due to self-training, and her life was in danger.
Before she died, she handed over the position to Yuan Qingluo, the only heir of the Dragon Sect, and told her the secret of the Qingluan Mirror and the Lishang Sword.
The last thing ZiMei told Yuan QingLuo was that treasures must not find by traitors, and only the true Emperor is worthy to have them, otherwise, the world will be in chaos.
In order to find the treasures, Yuan Qingluo pretended to be Li Erzhi, the niece of Mrs. Yuan, and went to the Northern Zhou with the family token in the name of family decline.
During this period, Yuan Qingluo met Gao Changgong, the King of Lanling, and Yuwen Yong, the Emperor of Northern Zhou, and had an emotional entanglement with each of them.
Yuan Qingluo eventually helped Yuwen Yong to achieve imperial hegemony and chose to leave Northern Zhou to live together with Gao Changgong, the King of Lanling.
Reviews
You May Also Like
Related Posts