Prosecution Elite – Dilraba Dilmurat, Tong Dawei, Gao Xin, You Jingru
Prosecution Elite is a drama about prosecution, directed by Yu Ding, starring Dilraba Dilmurat, Tong Dawei, Gao Xin, and You Jingru, with Han Dong, Xiong Ziqi in a special appearance, co-starring Lei Han, Feng Lei, Ma Yuan, Liu Zhibing, Chen Zihan, and Guo Jianan.
The drama tells the story of An Ni, a talented prosecutor who joins the Jiangcheng Prosecutor's Office and faces a number of difficult cases, working with criminal police chief He Luyuan to find the truth in a series of cases.
Details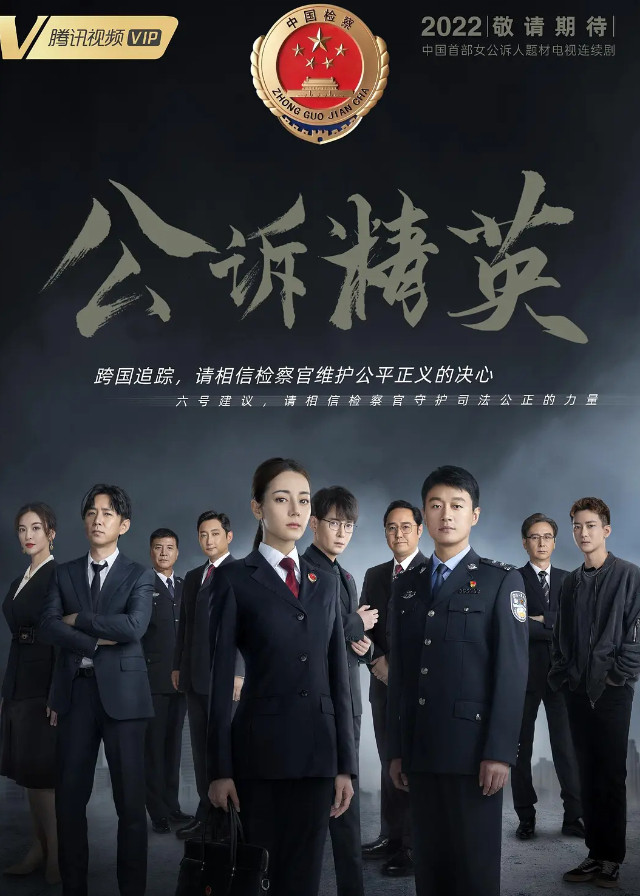 English Title: Prosecution Elite
Chinese Title: 公诉精英
Genre: Suspense, Crime, Drama
Episodes: 40
Duration: 45 min.
Director: Yu Ding
Writer: Chen Fujun, Zu Ruomeng, Tang Sancai, Zhu Hongyan, Wu Lishan, Qi Lin
Producer: Chen Weizhong, Liu Siyu, Wang Jing, Zhang Zejin, Quan Wenqi
Product Company: HUNA, Tencent Penguin Pictures
Released Date: –
Boradcast Website: TencentVideo
Cast
Synopsis
An Ni, a talented student from a famous law school, was assigned to the mysterious Fourth Prosecution Department after joining the Prosecutors Office.
Faced with many difficult new cybercrime cases, she and her fellow prosecutors pinpointed the criminal clues and were able to use their prosecutorial wisdom.
With the full cooperation of the head of the Criminal Investigation Department, He Luyuan, they were able to track down the suspects across the border, find the truth, and finally arrested the suspects one by one.
The prosecutor, An Ni, makes the suspects confess to their crimes with a brilliant courtroom prosecution, showing the professionalism of female public prosecutors in the new era.