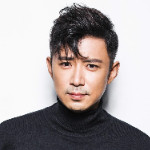 Gao Xin dramas, movies, and TV shows list contains the best TV series, films of Gao Xin and the ongoing and upcoming shows. The list will be updated continuously, bookmark this list to get the latest tv shows of Gao Xin.
Gao Xin Dramas List
TBA

#1

Youth, Fantasy, Adventure

Bi Wenjun, Richards Wang

Yu Hao, who has lost his hope in life, decides to commit suicide, but accidentally falls into a dream and meets a mysterious visitor, "General", who travels in the dream world. The "General" leads Yu Hao to retrieve his totem in his dream and regain his life. Their dream journey begins quietly.

2023-05-31

#2

Medical, Life, Friendship

Peng Guanying, Gai Yuexi, Gao Xin

Graduation season, Wang Yangming, a medical Ph.D. graduate, entered the emergency department of Ankang Hospital as an intern. He was forcibly assigned by the director of the emergency department, Guan Laoda, as an apprentice to Lo Qingnqi, who wanted to resign, and was despised. Liu Fei, who joined at the same time as Wang Yangming, had outstanding abilities. The disdain from Lo Qingqi and the overwhelming dominance of Liu Fei ignited Wang Yangming's desire for victory. He didn't miss any opportunity for training, not only successfully overcoming everyone's prejudice against research-oriented medical students but also gaining friendship and love. He formed the "Four Heroes of the Emergency Department" with Lu Qingqi, Zu Wendao, and Liu Fei.

2023-05-29

#3

Suspense, Crime, Drama

Dilraba Dilmurat, Tong Dawei, Gao Xin

An Ni, a talented student from a famous law school, was assigned to the mysterious Fourth Prosecution Department after joining the Prosecutors Office. Faced with many difficult new cybercrime cases, she and her fellow prosecutors pinpointed the criminal clues and were able to use their prosecutorial wisdom. With the full cooperation of the head of the Criminal Investigation Department, He Luyuan, they were able to track down the suspects across the border, find the truth, and finally arrested the suspects one by one. The prosecutor, An Ni, makes the suspects confess to their crimes with a brilliant courtroom prosecution, showing the professionalism of female public prosecutors in the new era.

2023-04-15

#4

Family, Life, Romance

Ma Yili, Bai Yu, Li Tingting

The three cousins of the Zheng family get along very well with each other. Zheng Dongni is rebellious due to the influence of her family of origin, and after repeatedly encountering obstacles, she marries far away in Germany. Before she leaves, she wants to take her cousin Xijue to Germany. However, Zheng Xidu is raised by his third uncle and third aunt because his parents died when he was young, he is determined to stay in Long Cheng to repay the kindness of his extended family. Zheng Xijue helps his little uncle to change his life, but he suffers a heartbreaking breakup. Then Jiang Ciao, Dongni's best friend, appears at the right time and they start a relationship. After her father falls ill and her mother passes away, Dongni grows up and takes on the responsibility of her small family and becomes the "pillar" of the family. Zheng Nanyin has a long-distance relationship at university that causes "chaos" for the whole family. To prove her sincerity, she gets married to her lover, Su Yuanzhi. Zheng Xijue has to leave Jiang Cao behind time and time again because he is fully committed to taking care of his extended family, and their relationship is almost on the verge of collapse. After all the setbacks, they gradually realize that the warmth and perseverance of Xijue are the true meaning of family. They gradually mature to warm each other in their own way.

2022-11-14

#5

Urban, Romance

Yang Mi, Xu Kai

Qin Shi, a single lawyer, is determined to pursue her career, but her parents are pushing her hard to get married. The top law firm "Cheng Yu Hui" has a position for a family lawyer and requests to be married. Qin Shi's second brother, Qin Wenyu, is an unreliable headhunter who changes Qin Shi's marital status to "married" without her permission and creates a fictitious husband for her. Qin Shi was able to join the company. Qin Shi's excellent performance was deeply appreciated by the founder, Lao Jin, who recommended Qin Shi to be the legal advisor of the Association of Women Entrepreneurs at a party. Qin Shi then learned that she was "married". She decides to set things right and clarify the facts to Lao Jin, when her "husband" Yang Hua suddenly shows up, having been ordered by his mother to have a blind date with Qin Shi's rival. Yang Hua is angry that he "was married", but his mother keeps pushing him to marry, he has to find Qin Shi. So these two people who were reluctant to marry hit it off and went to the Civil Affairs Bureau to get a license to get married, and became a legal couple. Their parents find that something is wrong, and Qin Shi's ex-boyfriend also joins the law firm at this time. Under the crisis, Qin Shi and Yang Hua's love grows, and they gain true love and have a happy life!

2022-06-05

#6

Urban, Family, Life

Zhang Yuqi, Li Zefeng, Wu Yue

Being a mother is not easy, and being a single mother is even harder. Zhou Nanan believes that she can create a happy life for her son, Xiao Yang, on her own. But at the critical point of "kindergarten to primary school", she deeply experienced the dilemma of work and family. Other seemingly glamorous mothers in the kindergarten also have their own troubles. After misunderstandings, conflicts, and reconciliation, these kindergarten mothers have grown up while guarding their children through the important stage of their lives, the "kindergarten to primary school".

2022-05-09

#7

Urban, Romance, Drama

Jiang Shuying, Liu Mintao, Peng Yuchang

Xu Jie, a female lawyer, is invited by Li Gongming, a partner of Ming Tang Law Firm as a trainee lawyer because of her emotional and career setbacks in her original city. Xu Jie's main task is to investigate the bribery case of another partner of the firm, Chen Wenguang and to make a fresh start in a new environment. Xu Jie is assigned to the legal aid department and becomes a colleague of Chen Ran, who is the daughter of Chen Manguang. Chen Ran has been secretly investigating since her father was imprisoned, and after Xu Jie comes to the firm, the two lawyers with different philosophies gradually get to know each other, and with the successful resolution of one entrusted case, they trust each other as confidants. As the investigation continues, Chen Ran discovers the real reason why Xu Jie come to the firm, and this workplace friendship seems to have turned into a conspiracy. As the law firm continues to experience accidents, they are bound together by fate. After redeeming each other, they join forces to find out the truth and finally learn the truth about the bribery case.

2022-04-05

#8

Military, Action, Urban

Yang Yang, Li Yitong, Jiang Luxia

Born in a military family, Yan Poyue enlisted in a detachment of the armed forces in order to prove himself to his father at the time of the entrance exam. During the training of new recruits, Yan Poyue's training results were amazing, but he was not favored by the squadron leader Li Qiang and was assigned to the special operations squadron cooking class. The cooking class had undiscovered talents, so Yan Poyue restrained himself and worked hard. Due to his outstanding performance, Yan Poyue participated in the selection of the armed forces special operations team. In order to achieve the heroic dream, Yan Poyue once focused on himself and neglected the team. The harsh environment and difficult task made him realize his inadequacy. With the help of his comrades, he finally realized the importance of the team and the true meaning of the spirit of collectivism, understanding the good intentions of the old squadron leader Li Qiang, once the king of soldiers, who continued to sharpen himself. In the test of life and death one after another, Yan Poyue continued to grow, and became an excellent armed police special operations team member.

2021-10-21

#9

Urban, Business, Political

Jin Dong, Yan Ni, Huang Zhizhong

Founded in the 1930s, Huafu was one of the first state-owned enterprises in New China and grew into a comprehensive central enterprise group after the reform and opening up. While Huafu was about to celebrate its 80th birthday, its subsidiary company, Jingzhou Huafu, was in great difficulties, and Lin Manjiang, the chairman of Huafu, sent Qi Benan to Jingzhou to help the company get out of trouble. When Qi Benan arrived, he found that the problems of Jingzhou Huafu came from both the changes of the market environment and its own management problems. On the one hand, he had to unite Shi Hongxing, Niu Junjie, and others, resolve the original conflicts between them, rationalize the internal relations of the enterprise and restructure the company. On the other hand, he also had to seek the support of the municipal party secretary to deal with the relationship between being a central enterprise and the local government. In this process, Qi Ben'an's original intention remained unchanged and he steadfastly took the civilized development road of production development and good ecology, which eventually brought Jingzhou Huafu out of the predicament and also accumulated useful experience for the reform of state-owned enterprises and the transformation and development of resource-based cities.

2021-04-21

#10

Family, Life, Romance

Bai Jingting, Janice Wu

"Sunshine Home" is a nursing home founded by Grandma Lin, which is small but warm, and houses a group of elderly people with very different personalities. Under the shelter of her grandmother, "post-90s" Ye Xiaomei has been living a comfortable and happy life. Until her grandmother was diagnosed with terminal liver cancer, before her death, she handed over the nursing home, which had been her life's work, to Ye Xiaomei. The "post-90s" thinking and enthusiasm, on the one hand, injected new vitality into the nursing home, but on the other hand, there were constant conflicts with the elderly. In this way, the hidden and touching stories behind each of the elderly slowly emerge. The world of the young and the world of the old collided with each other from the initial to the final mutual acceptance, and everyone's life posture changed and became more positive. With the advancement of urban planning, "Sunshine Home" was included in the scope of demolition, and the old people were forced to accept the drastic change of drifting apart. In the end, Xiao Mei, who could not let go of the "Sunshine Home", decided to rebuild the nursing home and take up her own responsibility. In the process of rebuilding the "New Sunshine Home" to take care of people with Alzheimer's disease (dementia), the old people are no longer just residents, but also take on the responsibility of creating a "Truman's world" for the Alzheimer's patients. In the process of rebuilding, the elderly are no longer just residents but have taken on the responsibility of creating a "Truman's world" for the Alzheimer's patients, allowing them to live their favorite and most nostalgic scenes of their last years. When the nursing home is knocked down and rebuilt, what is rebuilt is not only the house but also the sincere emotions between people.

2018-07-24

#11

Historical, Fantasy, Romance

Li Yitong, Qu Chuxiao, Wang Duo

Wan Mei, whose original name is Su Qixue, was sold into a brothel by her own father. But she managed to escape with her fierce personality and courage in times of crisis. Later, Su Qixue came to Guihua City and was given the name Wan Mei. She was pushed into a "bigger whirlpool" by her destiny. Wan Mei wanted to live in Guihua City, she had to kill and was not allowed to fail, failure meant death. Fortunately, she met Chang An, who promised her a lifetime.

2017-04-17

#12

Urban, Romance, Medical

Jin Dong, Bai Baihe

Many years ago, a patient who had been successfully resuscitated from a car accident died of a sudden drug allergy, and the nurse in charge, Zhang Shumei, lost her job that night because of being questioned for using the wrong medication that caused the patient's death. Zhang Shumei's eight-year-old son was punished for fighting because he did not believe others' comments about his mother's negligence causing the patient's death, and delayed picking up his four-year-old sister, causing her to be abducted by human traffickers. Zhang Shumei gradually fell into a trance due to the loss of her daughter and the accusation of "medication error causing death", and committed suicide. Her son also disappeared. Zhuang Shu, a Chinese-American surgical specialist, came to Renhe Hospital to find out the truth about his mother's accident 30 years ago and to find his lost sister. When the daughter of the deceased, Lu Chenxi grew up to be an attending thoracic surgeon but was transferred to the emergency department because she repeatedly offended the director of thoracic surgery, Yang Fan. Zhuang Shu repeatedly brought the skilled Lu Chenxi back to the thoracic surgery table. During their time together, Zhuang Shu's medical skills amazed Lu Chenxi, and his thoughtful consideration for the patients made Lu Chenxi reflect on the situation. They gradually grew affections. In the end, Zhuang Shu got his sister back, and with the help of Lu Chenxi, he restored the truth about his mother's accident.

2016-09-27

#13

War, Romance, Political

Zhao Liying, Lu Yi, Tao Xinran

In 1937, the Japanese army launched a full-scale invasion of China, sparking strong patriotic sentiments among the Chinese people. Shanghai progressive young woman, Lan Yanzhi, and her university classmates took to the streets together, calling for a boycott of Japanese goods to support the frontline soldiers. However, due to a lecture activity, Yanzhi coincidentally became involved in the conflict between China and Japan. Disregarding her own safety, she actively worked for the resistance movement, and after achieving military merit, she desired to contribute more to the country's cause. After joining the Kuomintang (Nationalist Party), Yanzhi experienced various battles but discovered the internal corruption and negativity within the party. At a time of wavering faith, Yanzhi received guidance and inspiration from a Communist Party member named Zhou Yuhao, and she joined the Communist Party to continue the anti-Japanese struggle. Through arduous and exceptional struggles, Yanzhi gradually grew and finally became a qualified member of the Communist Party.

2015-09-19

#14

Historical, Political, Wuxia

Hu Ge, Wang Kai, Liu Tao

Twelve years ago, more than 70,000 soldiers of the Chiyan Army were completely annihilated. They died unjustly in Mei Ling, leaving only the young commander Lin Shu to survive. Twelve years later, Lin Shu was reborn as Mei Changsu, a "Qilin Talent" who established the Jiangzuo League and returned to the imperial capital as the first talent in the "Langgya List". He was burdened with a blood feud and secretly helped his childhood friend Prince Jing in the struggle between the Crown Prince and Prince Yu. At the same time, he met his fiancee, Mu Nihuang, the princess of Yunnan, but cannot face each other. The story of Mei Changsu, who is sick and frail, sets out on a dark and thrilling road to win the throne in order to seek redress for injustice and to revive the country.

2015-08-31

#15

War, Action, Suspense

Hu Ge, Jin Dong, Liu Mintao

During the anti-Japanese war, Mingtai, a young man from a wealthy family, was on his way to study at the University of Hong Kong. He was kidnapped by Wang Tianfeng, a senior officer of the National Military Council Research and Statistics, and taken to the training course, where he underwent a tough training program and became a good agent of the National Military Council Research and Statistics. Afterward, Mingtai and his partner Yu Manli go to Shanghai to carry out a series of secret activities. During the "Smash Project", Mingtai teams up with Cheng Jinyun, a member of the Chinese Communist Party underground, and successfully blows up a special train transporting senior Japanese officials by Wang Jingwei's Puppet Regime. Later, Mingtai assassinates senior officials of the Wang Wang Jingwei government and kills Japanese spies, achieving many successes. However, as Mingtai becomes disillusioned with the KMT's "making money from the disaster" initiatives, Cheng Jinyun recommends him to the Communist Party as an underground agent. In order to win the ultimate victory on the battlefield, Mingtai and his elder brother Minglou, who has a complicated identity, work together to launch the "death knell ringing" operation. They successfully confuse the Japanese army with false information and win a chance for the ultimate victory of the war.

2014-03-08

#16

Military, War, Romance

Wallace Huo, Yang Zi

In October 1938, after the Japanese army had captured Wuhan, the city of Changsha was in danger. Faced with the sudden war, people in the city were on tenterhooks and many people fled with their families. Xue Junshan, the grandson-in-law of the Hu family in Chayuan Lane, with the cooperation of his family, tried every possible means to arrange a way out for Xiangxiang and Xiaoman, the Hu family's favorite twins. He first introduces Xiangxiang to Gu Qingming, a talented soldier who has returned from overseas to defend Changsha, but unfortunately, Xiangxiang's sassy nature and Gu Qingming's arrogance are so conflicting that Xue Junshan has to choose another family. With the efforts of the whole family, the marriage was finally arranged before the war reached Changsha city. At that time, Chiang Kai-shek ordered the burning of Changsha City, and due to misdirection, Changsha burned for three days and nights, resulting in a huge disaster. In such a scorched land, heroes from all over the world came to defend this ancient city, and together with the people of Hunan, they struggled to stop the enemy's attack. The Hu family also staged a tale of sorrow and happiness in this disaster.
Related Posts