Lie Yan Zhi Wu Geng Ji – Ren Jialun, Zhu Xudan
Lie Yan Zhi Wu Geng Ji is a historical fantasy drama directed by Zheng Weiwen, starring Ren Jialun, Xing Fei, Zhu Xudan, Yan Yikuan, Zhu Zhengting, and Mi Re.
Details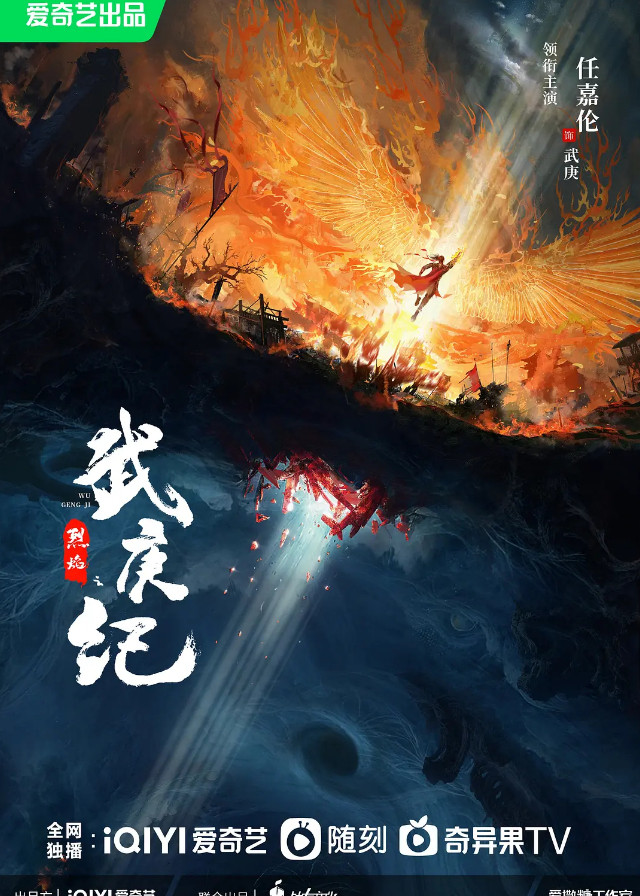 English Title: Lie Yan Zhi Wu Geng Ji
Chinese Title: 烈焰之武庚纪
Genre: Historical, Fantasy, Immortal, Drama
Episodes: 40
Duration: -
Director: Zheng Weiwen, Liu Chongchong
Product Company: iQIYI
Released Date: -
Broadcast Website: iQIYI
Cast
Synopsis
Prince Wu Geng has the dual descent of the gods and humans, with extraordinary talent and untamed.
However, the kingdom of Xin is destroyed by the gods, his parents die, and the high prince becomes a slave.
Wu Geng goes through hardships and befriends a group of like-minded friends and a young girl, Bai Cai. He leads the human race to join forces with the Shen Yin tribe, the demon tribe, and the sea spirit tribe to fight against the powerful gods.
Wu Geng constantly grew, from national hatred to fighting for the people, he grew strong and became the god of war.
Reviews
You May Also Like
Related Posts
Who Is Allen Ren Jialun's Wife? He Got Married With A Child

How is Tan Songyun and Ren Jialun's relationship in private?

Who Is Bambi Zhu Xudan's Boyfriend?

Allen Ren Jialun, Bai Lu: The Fated Love In Two Lives Begins

Xing Zhaolin, Bambi Zhu Xudan Get Married In "Cute Programmer", Creating A New Screen CP For Viewers

Allen Ren Jialun and Fair Xing Fei Fall In Love in "Miss Crow with Mr. Lizard", Sweetness Is Overwhelming!

Ren Jialun, Bai Lu, The Gorgeous Cp In The New Coming Dramas

Ren Jialun Photos

Allen Ren Jialun, Li Qin Start The Fantasy Xian Xia Love Journey

Ren Jialun Dramas, Movies, and TV Shows List

Zhu Xudan Dramas, Movies, and TV Shows List