Enormous Legendary Fish – Han Dong, Zhang Yuxi
Enormous Legendary Fish is a fantasy romantic film directed by Ren Yingjian, starring Zhang Yuxi, Han Dong, Jia Zhengyu, and Xiao Xiangfei.
The film tells the story of a love-hate relationship between a fisherwoman, A Li, and Hai Dayu.
Details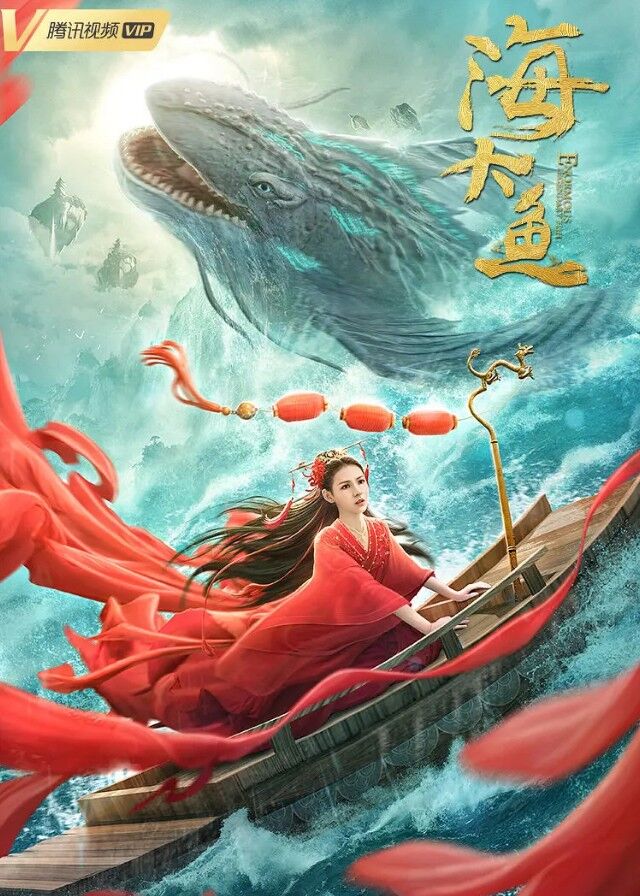 English Title: Enormous Legendary Fish
Chinese Title: 海大鱼
Genre: Historical, Romance, Fantasy
Duration: 110 min.
Director: Ren Yingjian
Released Date: 2020-10-30
Broadcast Website: 企鹅大影院
Cast
Synopsis
Qi Yu County's fisherwoman A Li was chosen as the bride for the Sea God's marriage ceremony and sailed to an island with the ship. After marrying the Sea God, A Li discovered that her husband, Yan, was a half-man, half-beast.
She later stumbled upon the secret of the ice coffin bride while wandering into a secret room. Alone and helpless, A Li spent her days by the sea with a giant fish that could transform into a human.
Over time, they fell in love. After A Li became pregnant, Yan imprisoned her while the giant fish disappeared without a trace.
The maid, Hai Furong, opened the prison cell and rescued A Li, but unsuspectingly, A Li found herself in the middle of a long-planned conspiracy.
Reviews
You May Also Like
Related Posts