The Beauty Skin – Han Dong, Zhang Yuxi, Wang Yitong
The Beauty Skin is a historical fantasy romantic film directed by Mai Guanzhi, starring Han Dong, Zhang Yuxi, and Wang Yitong.
The film is based on Pu Songling's original book "Liao Zhai Zhiyi – Lian Cheng / 聊斋志异·连城", which tells the story of Qiao Sheng who meets a cat demon and Lian Cheng is tricked into getting her face replaced. After all the hardships and difficulties, Lian Cheng and Qiaosheng get together.
Details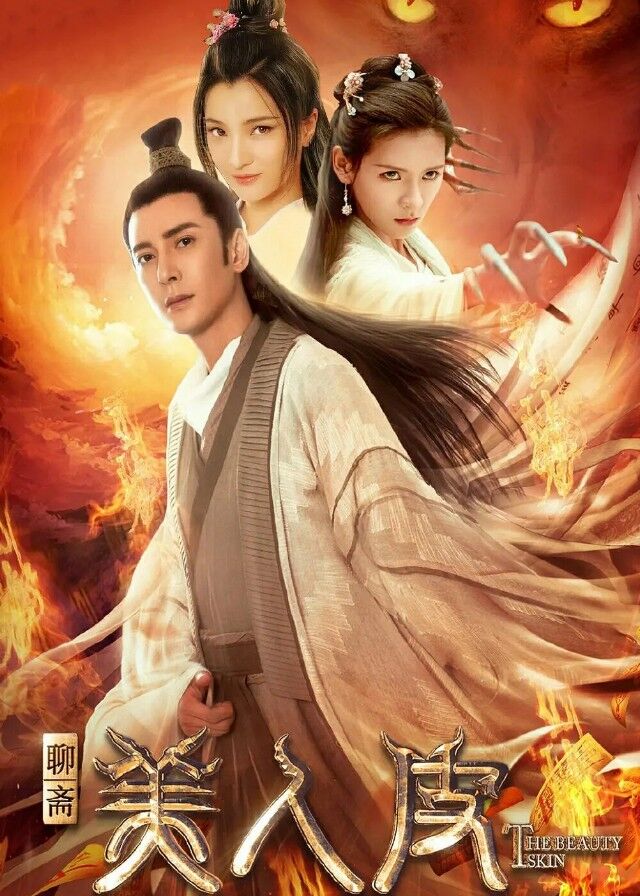 English Title: The Beauty Skin
Chinese Title: 美人皮
Genre: Historical, Fantasy, Romance, Suspense, Thriller
Duration: 97 min.
Director: Mai Guanzhi
Writer: Li Zhongshan
Producer: Bai Yuefei, Bai Gang, Bai Xufei
Released Date: 2020-07-17
Watch On: 腾讯视频
Cast
Synopsis
In Jinning city, several men have died in a row, with their bodies shriveled and their deaths tragic. Rumors say that a female demon seduced and killed them.
On his way back to the city, Qiao Sheng saved a girl named Bin Nian and she fell in love with him, but he was already in a deep and committed relationship with Lian Cheng.
Wang Huacheng, who was attracted to Lian Cheng's beauty, asked his father to arrange a marriage, which was accepted by Shi Xiaolian.
However, Lian Cheng refused to comply and fell seriously ill.
The demon cat was hiding, wearing human skin, with some people taking on the appearance of a demon, while others were wearing beautiful skin coats…
Reviews
Related Posts