The Dance of the Storm – William Chan, Gulnazar
The Dance of the Storm is an urban spy drama directed by Liu Xin, led by William Chan and Gulnazar, and co-starring Guo Jiahao, Song Yanfei, Ren Dahua, Jiang Wenli, Dong Yanlei, and Qin Mingyuei.

The drama tells the story of Li Junjie, who is hired by an information security company. During a series of missions, he discovers that the company is inextricably linked to the evil forces outside the country.
Details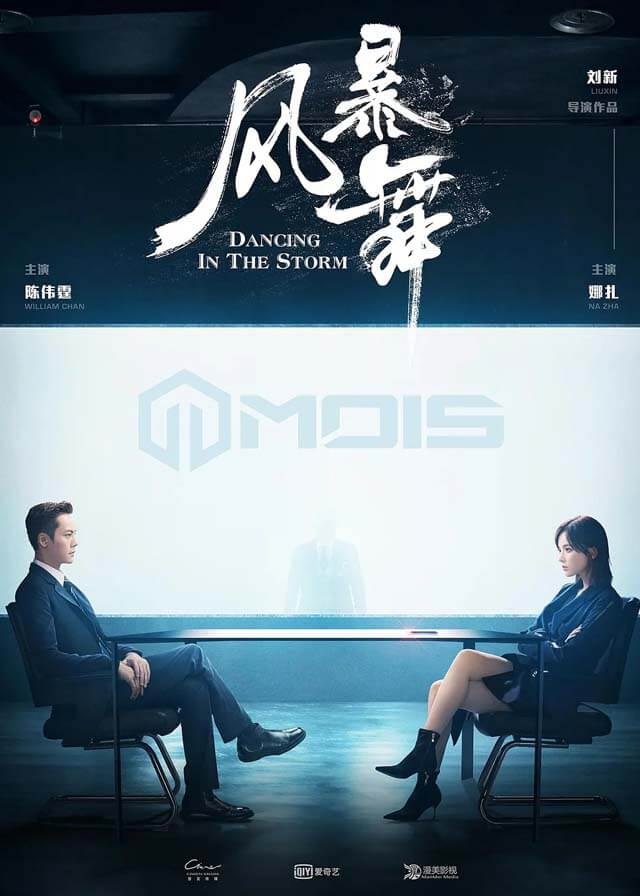 English Title: The Dance of the Storm
Chinese Title: 风暴舞
Genre: Urban, Suspense, Thriller, Crime, Action
Tag: Investigation, First Love, Love/Hate Relationship, Revenge, Wrongfully Accused, Forced Break-up
Episodes: 43
Duration: 45 min.
Director: Liu Xin
Writer: An Zhiyong, Fu Li
Producer: Chen Tong, Zhou Huiqian
Product Company: Ciwen Media, iQIYI, MANMEI PICTURES
Released Date: 2021-04-25
Broadcast Website: Viki
Cast
Synopsis
In his childhood, Li Junjie had a happy family, with both parents being top scientists.
When he was 12 years old, his parents died in an accident in Bincheng.
He was sent back to his hometown Chonghai.
At the orphanage, Li Junjie met Shi Yunhao, and Li Junjie's active protection made them best friends.
Afterward, Li and Shi befriended Chen Gang, who just liked their brother and father.
Chen Gang accompanied them to grow up and brought them to join Moshi.
In the Moshi freshman training camp, they met Zhou Zixuan at the same time, and both of them had special feelings for her.
Zhou Zixuan was in love with Li Junjie, so Shi Yunhao chose to quit and stand beside her.
Just when Li Junjie's life was gradually on the right track, his impulsiveness led to the accidental death of Chen Gang on a mission.
Li Junjie decided to leave Moshi to pursue the clues alone and catch the murderer Jialai to avenge Chen Gang.
After leaving Moshi, Li Junjie followed Jialai closely, but he was always one step behind.
At this moment, a mysterious message with the Moshi logo guided him back to Bincheng, where he had been absent for a long time.
Back in Bincheng, Li Junjie once again fought alongside Zhou Zixuan and Shi Yunhao, and finally captured Jialai, and they forgave and forgot their past displeasure.
They thought that it was the end of the matter, but Jialai was held hostage and escaped from prison, and it turned out that there was a bigger conspiracy waiting for them behind all this!
Reviews
You May Also Like
Related Posts