To Be A Better Man – Sun Honglei, Jiang Shuying
To Be A Better Man is an urban romantic drama directed by Zhang Xiaobo, starring Sun Honglei, Jiang Shuying, David Wang, and Che Xiao, with special appearances by Lay Zhang Yixing and Guan Xiaotong.

The drama tells the story of Lu Yuan, a three-star Michelin chef who returns to China with his best friend's daughter after a car accident and is entangled with his lovers and a series of people.
Details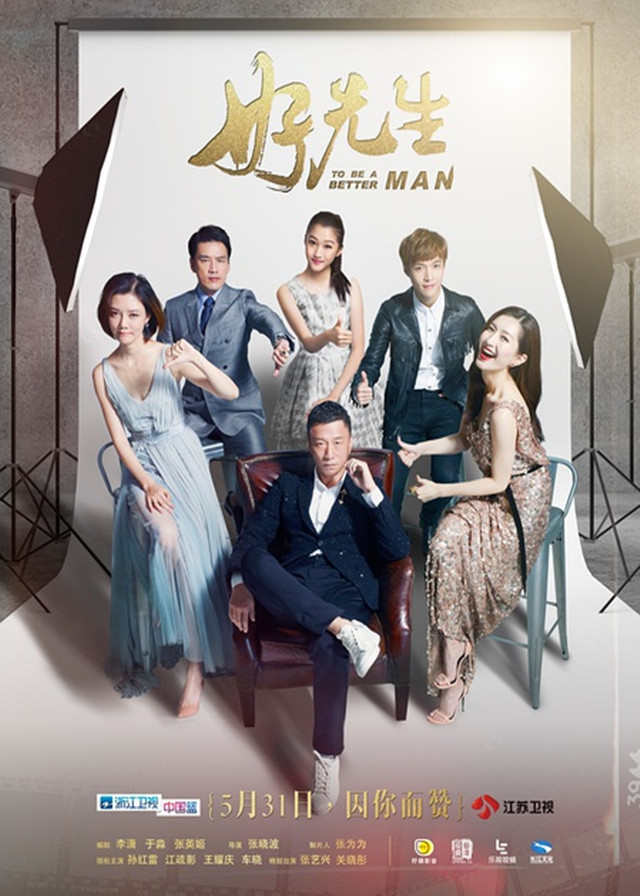 English Title: To Be A Better Man
Chinese Title: 好先生
Genre: Urban, Romance, Life
Tag: Father-Daughter Relationship, Single Father Male Lead, Chef Male Lead, Older Man/Younger Woman, Age Gap, Food
Episodes: 42
Duration: 45 min.
Director: Zhang Xiaobo
Writer: Li Xiao, Yu Miao, Zhang Yingji
Producer: Zhang Weiwei
Product Company: LINMON PICTURES, Letv, Beijing Changjiang Culture
Released Date: 2016-05-31
Broadcast Website: Letv
Cast
Synopsis
Lu Yuan is a Chinese man who worked in the United States and became a three-star Michelin restaurant chef. In the hearts of most people, he is living a wanton, unrestrained life; in the hearts of his lover, he is definitely a different kind of "good man", dedicated and kind.
The nightmarish car accident in the United States did not kill him, but let him live more and more strong.
Returning to China, Lu Yuan originally had three purposes: to bring back the ashes of his buddy Dapeng, who died in a car accident, so that he could return to his roots; to send Dapeng's under-18-year-old daughter Peng Jiahe back to her own mother, and to find a secluded place to hang himself with a rope.
But he didn't expect that once he landed, he met his ex-girlfriend Gan Jing who he didn't want to meet and Gan Jing's current boyfriend. It turned out that Jiang Haokun was the childhood friend of Lu Yuan.
However, the relationship with his old love is not yet clear, he was bothered not only by his apprentice who is interested in learning to cook, but also by Jiang Haokun's sister Jiang Lai, who entered his life with a vengeance.
The two "gamer masters" who have similar souls, eventually get closer together, and a love battle between a mature man and a mature woman was staged.
Reviews
You May Also Like
Related Posts