The Blessed Girl – Angel Zhao, Yuan Hong, Lin Yi
"The Blessed Girl" is an ancient adventure fantasy drama directed by Xu Yiming, Shi Lei, and Zhuo Wei Xu, starred Zhao Jinmai, Yuan Hong, and Lin Yi in the lead roles. Cai Wenjing, Xin Yunlai, Chen Yuzhang, Zeng Li, Zhao Tianyu, Tu Nan, and Chen Yuyan as the main role.

The drama tells the story of a continent called "Su Chuan", where a cataclysmic event leads Su Chuan into a chaotic era of division, and the people stand up to lead Su Chuan to a better time.
Details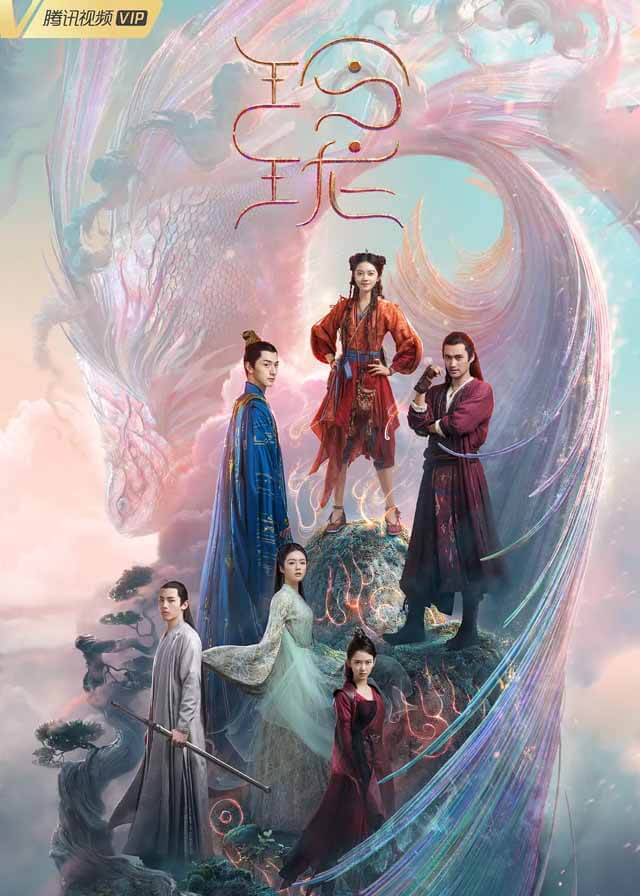 English Title: The Blessed Girl
Chinese Title: 玲珑
Genre: Ancient, Fantasy
Episodes: 40
Duration: 45min
General Director: Xu Yiming
Director: Shi Lei, Zhuo Wei Xu
Writer: Xu Yiming, Yu Xiuting
General Producer: Zhang Na, Cai Yinong
Producer: Xia Xiling, Jia Wenfeng
Product Company: Tencent Penguin Pictures, CHINESE ENTERTAINMENT GROUP
Broadcasting website: Tencent Video, Mango TV
Released date: January 29, 2021
Cast

Angel Zhao
as Huotu Linglong

Yuan Hong
as Huotu Xin

Lin Yi
as Yuan Yi

Cai Wenjing
as Yin Zhuang
synopsis
In a mysterious and unknown continent named "Su Chuan", there were many beautiful legends of the mythical era.
A cataclysmic event led to the fall of the gods, and Su Chuan entered a chaotic era of division.
A few years later, a young monarch, Yuan Yi (played by Lin Yi), took the throne and vowed to end the chaos.
Believing that the source of the chaos was the fall of the gods, Yuan Yi escaped from the imperial city in disguise and finds a young girl, Huotu Linglong (Zhao Jinmai), who had the power of the gods.
Huotu Linglong lived with her father, Huotu Xin (Yuan Hong), in a remote village, and she lost her mother at a young age, she was independent and excellent.
For Yuan Yi's request, Huotu Xin left the village together with Huotu Linglong and Yuan Yi to embark on an adventure to save Su Chuan.
Evil could never rival good. Linglong and her father, with their friends, eventually defeated the forces of evil and led Su Chuan to a new and beautiful era.