Reset – Bai Jingting, Zhao Jinmai
The Beginning is a time-loop thriller drama, co-directed by Sun Molong, Liu Hongyuan, and Old Suan, with Bai Jingting and Zhao Jinmai in the lead roles, co-starring Huang Jue and Liu Dan, with Liu Yijun and Liu Tao in a special appearance.

The drama is based on the novel of the same name by Qi Dao Jun, which tells the story of Xiao Heyun, a game architect, and Li Shiqing, a college student, who come back from the dead after a bus explosion and go through time loops during the bus accident, from getting off the bus to save themselves to breaking the barriers and fighting together to stop the explosion and find the truth.
Details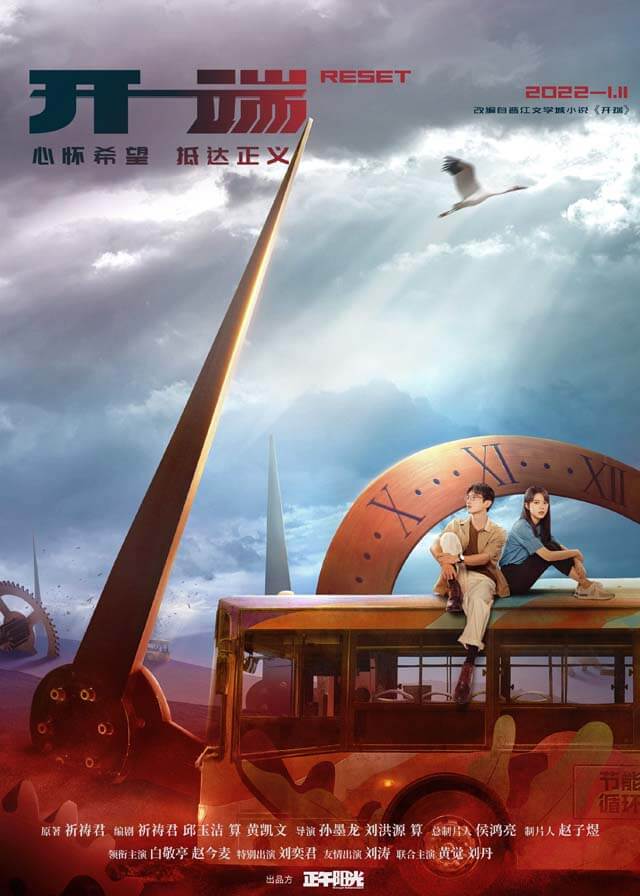 Bai Jingting
as Xiao Heyun

Angel Zhao
as Li Shiqing

Liu Yijun as Zhang Cheng

Liu Tao as Director Du
Synopsis
Xiao Heyun and Li Shiqing, two ordinary people who lack the aura of protagonists, experience life and death challenges again and again to achieve self-growth.
The passengers on the bus, with different identities and experiences, have their own dilemmas and hopes for their future lives. Through their experiences, one can see the thickness of life, the gesture of survival, and feel the meaning of life.
The truth of the explosion is hidden in layers of fog, but justice will eventually come, as the name of the main character foretells, ushering in the "A crane in the clear sky will lead poetry to the blue sky".