Great Miss D – Zhang Jingyi, Niu Junfeng
Great Miss D is a suspense legendary drama directed by Xia Xiaoyun and starring Zhang Jingyi and Niu Junfeng.

The drama takes a female perspective and celebrates the real contribution of women in the cause of liberation, especially on the economic front.
Details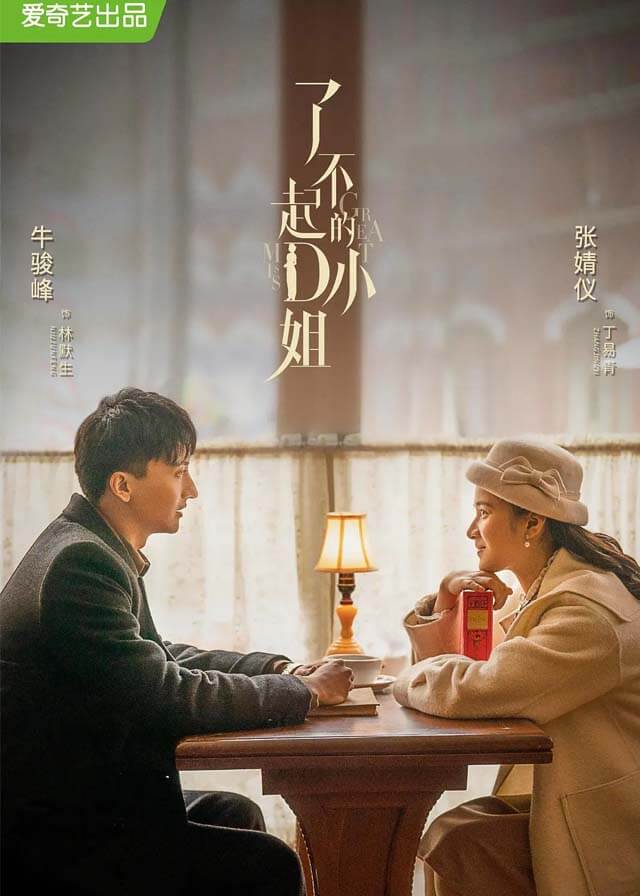 English Title: Great Miss D
Chinese Title: 了不起的D小姐
Genre: Thriller, Suspense, Political
Tag: Adapted From A Novel, Chinese Republican Era, Revolution, Historical Fiction, Gun Violence
Episodes: 12
Duration: 45 min.
Director: Xia Xiaoyun
Writer: Zhang Ji
Producer: Niu Jixin, Wang Yexun, Wang Jing, Yao Yuanhong, Chen Yang
Product Company: iQIYI
Released Date: 2022-03-18
Boradcast Website: iQIYI
Cast
Synopsis
In the early 1930s of Shang Hai, all forces rose up and the society was in turmoil.
Ding Yiqing, the daughter of a rich merchant from Ningbo, came to Shanghai alone and befriended the underground workers, Lin Mosheng, Dong Hongyu, and Du Ying.
Through the outbreak of the War of Resistance in 1938 and the Pacific War in 1942, they complete various revolutionary tasks on the underground front in Shanghai, especially on the economic front, and together they burn their youth for the ideal day.
You May Also Like
Related Posts