Fall in Love – Chen Xingxu, Zhang Jingyi, Lin Yanjun
Fall in Love is a romance drama directed by Lin Jianlong and Chen Guohua, starring Chen Xingxu, Zhang Jingyi, and Lin Yanjun, co-starring Chen Xinyu, Cai Yuhang, Ma Yue, Yuan Ruohang, Dai Xianqi and Shao Weitong.

The drama tells the story of a romantic love affair between Tan Xuanlin, a young marshal in the Tan's army, and Mu Wanqing, the first daughter of the first plutocrat in Shanghai, in the turbulent times of the early 20th century.
Details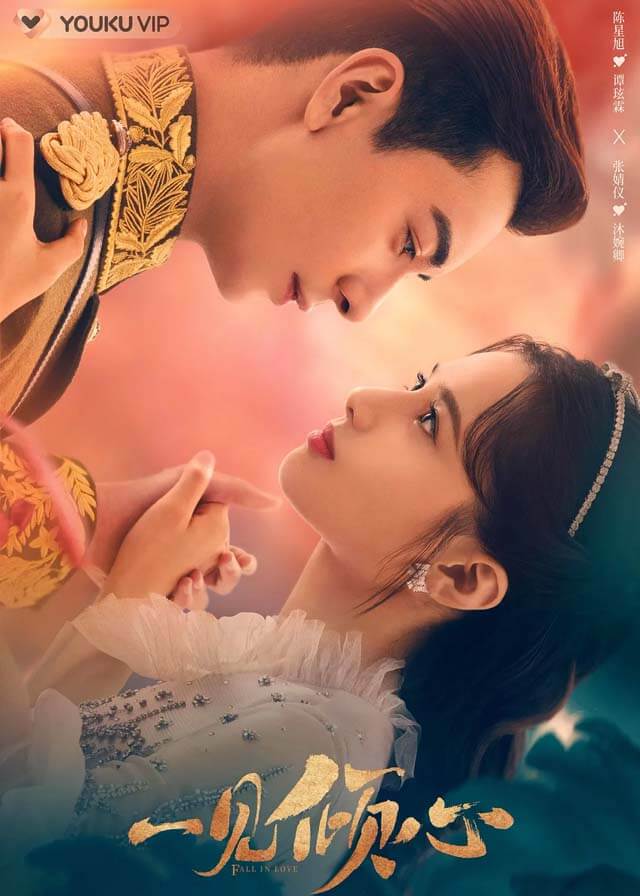 English Title: Fall in Love
Chinese Title: 一见倾心
Genre: Historical, Romance, Political
Tag: Chinese Republican Era, Smart Male Lead, Smart Female Lead, Investigation, Revenge, Brother-Sister Relationship
Episodes: 36
Duration: 45 min.
Director: Huang Song, Lin Jianlong, Chen Guohua
Writer: Zhang Xuan
Producer: Yan Dandan, He Mei, Zhang Jun, Peng Zhe, Zhang Li
Product Company: YOUKU, Wanda Media Co. Ltd, Im-power Innovation Media Power, Yixin Media
Released Date: 2021-11-09
Watch On: Youku, Viki, youku.tv
Subtitle:
English, Chinese, Thai, Indonesian, Malay, Vietnamese, Spanish, Portuguese, Arabic, Catalan, French, German, Greek, Hungarian, Italian, Japanese, Polish, Romanian, Russian, Serbian, Turkish
Cast
Synopsis
In 1926, Mu Wanqing, who has been in Japan for ten years due to the breakup of her parents, returns home with her mother's ashes for burial.
In order to find out the truth about her brother's death, which led to the breakup of her parents, she seeks shelter to her father.
Tan Xuanlin, Shanghai city defender who rose to power in the mutiny, has been ostracized because of his humble origins and treads as if on thin ice after the reversal.
Xu Guangyao, the only son of the commander of Yue Cheng, is disgusted by the power struggle in the government.
By chance, Mu Wanqing, Tan Xuanlin and Xu Guangyao form a deep bond.
In order to keep a foothold in the Mu family, Mu Wanqing deliberately approaches Xu Guangyao as a backer, while Tan Xuanlin offers to cooperate with Mu Wanqing in order to investigate an old case related to the Mu family.
After a series of ups and downs and even life and death trials, Tan Xuanlin and Xu Guangyao, under the guidance of Liao Xi, a communist, gain an insight into the essence of the reactionary warlords who are only fighting for their own interests without a concept of the country, and join the flood of the Revolution together.
In the process, the growing affection between the three people makes for a gripping love story.
Reviews
You May Also Like
Related Posts