I Like You More – Jia Bing, Liu Yan
I Like You More is a romantic comedy film directed by Guo Dalei, led by Jia Bing and Liu Yan, co-starring Yang Xinming, Shi Yufei, Yu Yang, Chang Yuan, Wei Xiang, E Jingwen, and Pan Binlong.
Details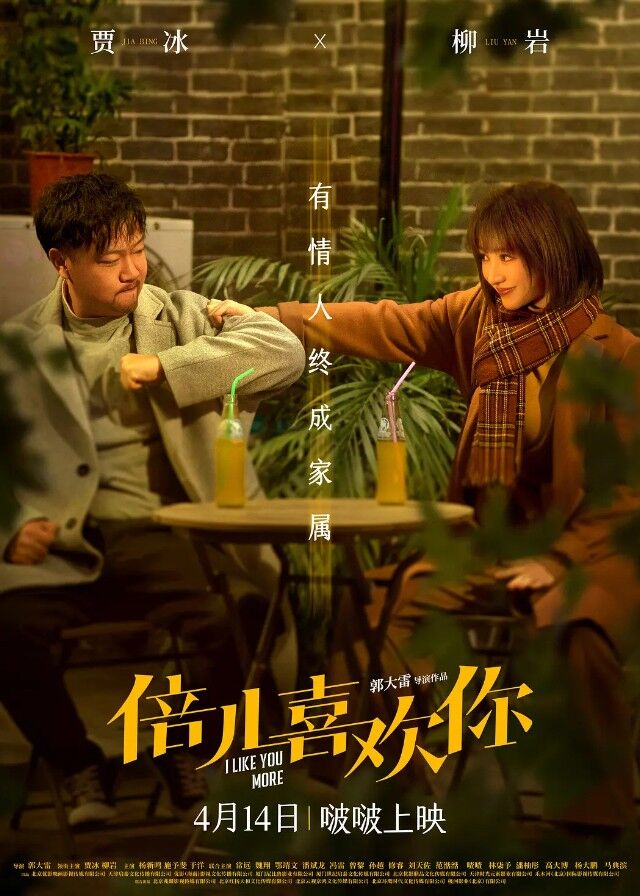 English Title: I Like You More
Chinese Title: 倍儿喜欢你
Genre: Romance, Comedy
Duration: 99 min.
Director: Guo Dalei
Writer: Guo Dalei, Feng Youjin
Producer: Shan Ye
Released Date: 2023-04-14
Boradcast Website: -
Cast
Synopsis
One day, Chef Gong Bao met the rock girl Fan Kui'en. Despite their vastly different personalities, they were brought together by a small incident involving "diarrhea".
Gongbao started to mooch off of Fan Kui'en for free food and drinks, while Fan Kui'en stuck around to learn cooking skills from Gongbao. Living under the same roof, will these two be able to reconcile their differences and come to an agreement?
As an unexpected romance starts to quietly bloom between them, a hilarious love story unfolds in a "home invasion" style.
Reviews
You May Also Like
Related Posts