Cherry Returns – Song Jia, Lam Ka Tung, Hu Ge, Cherry Ngan
Cherry Returns is a crime thriller film directed by Zhou Sun, led by Song Jia, Lam Ka Tung, and Yan Zhuoling, with Hu Ge in a special appearance.
The film tells the suspenseful story of a young girl, Cherry, who returns to her family 12 years after being kidnapped in a foreign country.
Details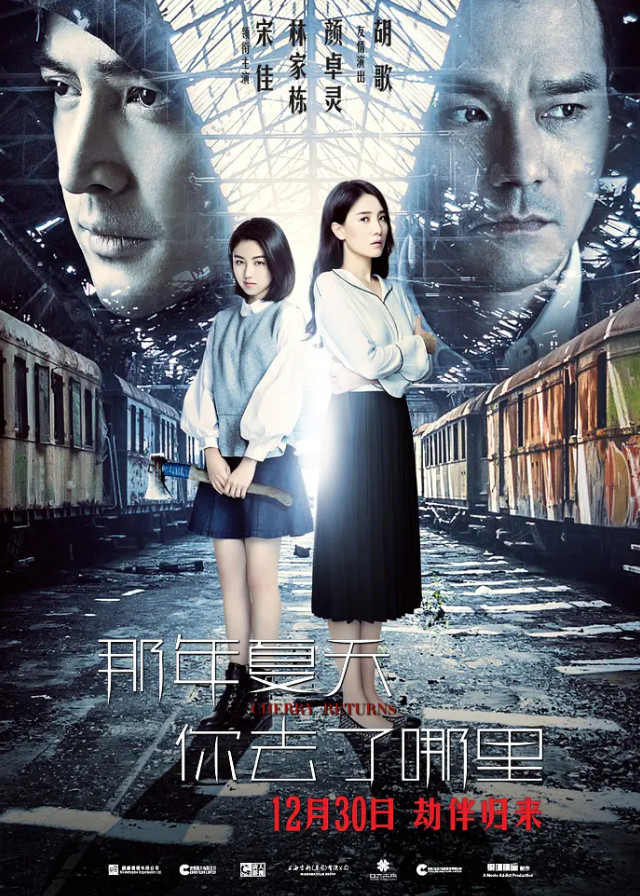 Cast
Synopsis
Twelve years after being kidnapped, a young girl, A Ying, returns to her family.
Although she still has an innocent face, she is not the innocent girl she was back then.
Instead of searching for her family love, she conspires with her kidnappers to devise a revenge plan to get back everything that is rightfully hers, and the target of her revenge is her family.
Seeing the accidental murders of those around her, A Ying's sister, psychiatrist Ning Jing and her boyfriend, Inspector Tang, who is in charge of the case, gradually suspect the identity of A Ying...
Reviews
You May Also Like
Related Posts
Hu Ge, Liu Yifei was exposed to be married?

Who Is Crystal Liu Yifei's Boyfriend? Only Song Seung Heon

Hu Ge has been Married, Wife is Rumored to be His Assistant!

Will Xiao Zhan played in the remake of "Chinese Paladin"?

Hu Ge Attending Ex-Girlfriend Xue Jianing's Musical led to a suspicion of rekindling their relationship

Hu Ge Photos

Hu Ge Dramas, Movies, and TV Shows List

Song Jia Dramas, Movies, and TV Shows List

Lam Ka Tung Dramas, Movies, and TV Shows List

Cherry Ngan Dramas, Movies, and TV Shows List