Bright Future – Hu Ge, Wu Yue
Bright Future is an urban drama directed by Kong Sheng, led by Hu Ge, Wu Yue, and Zhang Xincheng, with special appearances by Huang Lei, Li Guangjie, Liu Tao, and Bao Be Er, co-starring Wang Xiao, Ren Chengwei, You Yongzhi, Ning Wentong, and Fang Zibin.
The drama, a tribute to the 20th Party Congress, tells the story of Mei Xiaoge, a secretary of the county party committee, who unites with his colleagues and masses to build Guangming County, showing the spirit of grassroots cadres and masses.
Details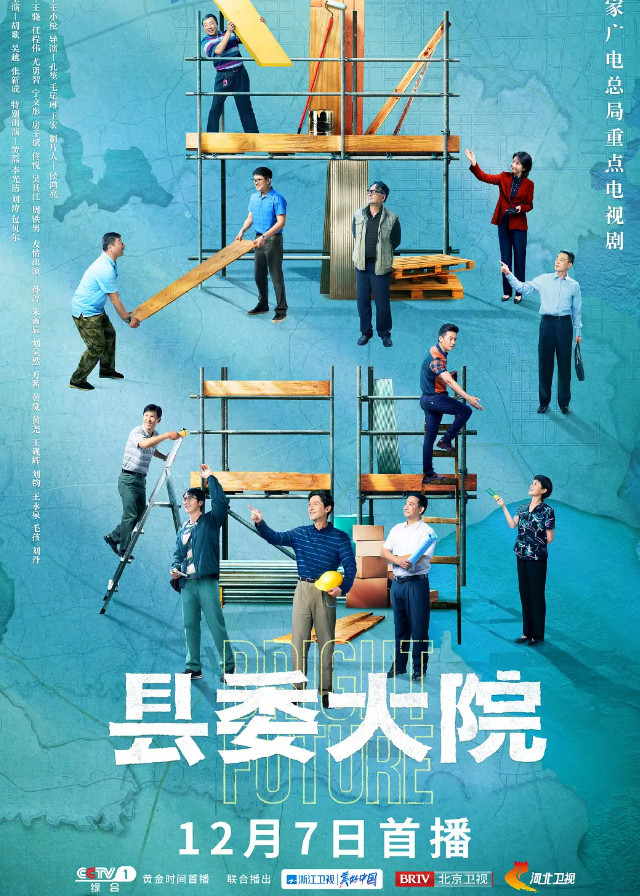 Cast
Synopsis
On the eve of the 19th National Congress, Mei Xiaoge took up his post as the governor of Guangming County, becoming a colleague with the county party secretary, Lu Qingshan, and the deputy secretary, Ai Xianzhi.
At this time, they were faced with the urgent need to restore and develop Guangming County, and a variety of problems and issues came up one after another.
Mei Xiaoge has a high EQ and a good rapport and gradually gets along well with his colleagues, balancing the contradictions in the governance process.
He also had the courage to take on the challenge of visiting hundreds of villages in Guangming County.
After being elected Secretary of the County Party Committee, Mei Xiaoge worked to promote deeper reform of the cadre style, adhering to the concept of green development, safeguarding people's livelihood on the basis of protecting the environment, and optimizing education in the county.
Thanks to the efforts of the county party committee team, the ideal of governing Guangming County to get rid of poverty and achieve healthy development has finally been realized.
You May Also Like
Related Posts
Chinese Dramas Like Bright Future

Who Is Crystal Liu Yifei's Boyfriend? Only Song Seung Heon

Hu Ge, Liu Yifei was exposed to be married?

Wu Yue Dramas, Movies, and TV Shows List

Zhang Xincheng Dramas, Movies, and TV Shows List

Hu Ge Dramas, Movies, and TV Shows List

Zhang Xincheng Photos

Hu Ge Photos

Landy Li Landi's Boyfriend is Zhang Xincheng? They Have Been in a Relationship for 6 Years?

Zhang Xincheng And His 4 Rumored Girlfriend

Hu Ge has been Married, Wife is Rumored to be His Assistant!

Zhang Xincheng Dotes On Tan Songyun, Called Her Unquie Nickname

2020 Top 10 Campus Prince Charming: Zhang Xincheng only took the 3rd, Song Weilong was recognized as the Dreamboat

Zhang Xincheng's 25 Quotes

Zhang Xincheng, Liang Jie Swap Lives, "The Day Of Becoming You" Received Good Reviews

Will Xiao Zhan played in the remake of "Chinese Paladin"?

Hu Ge Attending Ex-Girlfriend Xue Jianing's Musical led to a suspicion of rekindling their relationship