The Day of Becoming You – Zhang Xincheng, Liang Jie
The Day of Becoming You is an urban romantic comedy directed by Wang Zheng, starring Zhang Xincheng and Liang Jie, co-starring Eden Zhao, Vian Wang, Zhou Shiyuan, Su Xunlun, and An Ge.
Details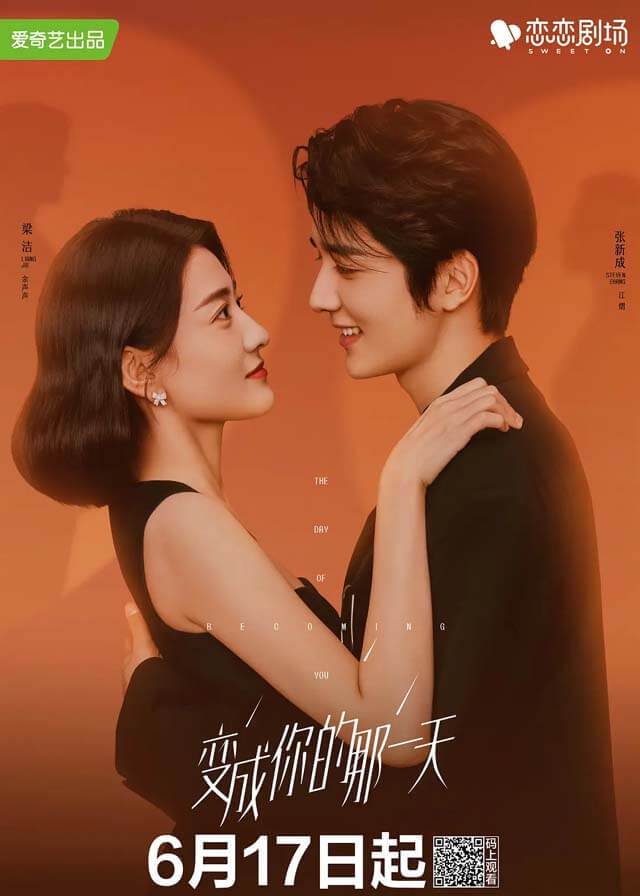 English Title: The Day of Becoming You
Chinese Title: 变成你的那一天
Genre: Urban, Romance, Comedy
Episodes: 26
Duration: 45 min.
Writer: Wang Xiongcheng
Director: Wang Zheng
Product Company: Huace Group
Broadcasting Website: Iqiyi
Release Date: June 17, 2021
Cast

Zhang Xincheng
as Jiang Yi

Liang Jie
as Yu Shengsheng

Eden Zhao as Shen Boqing

Vian Wei as Tong Hua

Zhou Shiyuan as Pei Gashu

Su Xunlun as Cheng Leyi
Synopsis
Jiang Tui, the leader of the hit boy group. Yu Shengsheng, entertainment journalist. On the day of their birthdays, they switched bodies by accident.
They are unprepared and faced with very different lives and dilemmas, they could only guide each other and help each other cover up, and in the process of getting along and being forced to face various things together they developed feelings.