The Day of Becoming You – Zhang Xincheng, Liang Jie
The Day of Becoming You is an urban romantic comedy directed by Wang Zheng, starring Zhang Xincheng and Liang Jie, co-starring Eden Zhao, Vian Wang, Zhou Shiyuan, Su Xunlun, and An Ge.
The drama tells the story of Jiang Yi, a superstar, and Yu Shengsheng, a female entertainment reporter, whose bodies and identities are swapped due to an accident. They can only guide each other and help each other cover up the situation, so a series of funny and hilarious stories happen…
Details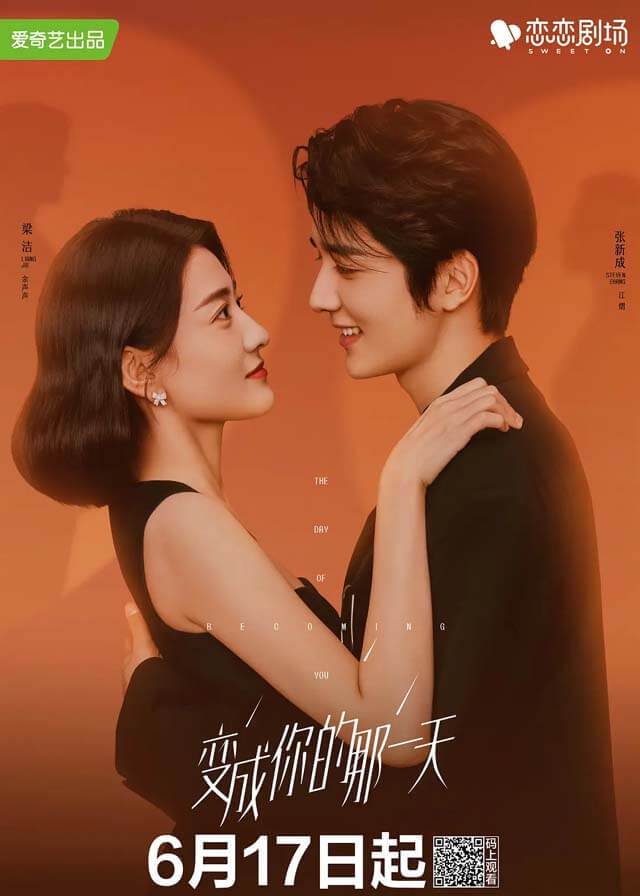 English Title: The Day of Becoming You
Chinese Title: 变成你的那一天
Genre: Urban, Romance, Comedy
Tag: Body Swap, Identity Swap, Friends to Lovers, Famous Lead/Common Lead, Opposites Attract, Steamy Kiss
Director: Wang Zheng
Writer: Wang Xiongcheng
Producer: Gong Yu, Wang Xiaohui
Product Company: Huace Group, iQIYI
Released Date: 2021-06-17
Watch On: iQIYI, Viki
Cast
Synopsis
Jiang Yi, the leader of the hit boy group. Yu Shengsheng, entertainment journalist. On the day of their birthdays, they switched bodies by accident.
They are unprepared and faced with very different lives and dilemmas, they could only guide each other and help each other cover up, and in the process of getting along and being forced to face various things together, they developed feelings.
Reviews
You May Also Like
Related Posts