Symphony's Romance – Lin Yun, Zhang Xincheng
Symphony's Romance is a youthful romantic drama directed by Liu Junjie, led by Lin Yun and Zhang Xincheng, co-starring Ning Huanyu, Ning Li, and Fang Yuan.
Based on the Japanese manga "Nodame Cantabile", the drama tells the story of a sweet and romantic youth love story between Fang Xiaowo, a "piano geek", and Li Zhenyan, an arrogant "piano prince".
Details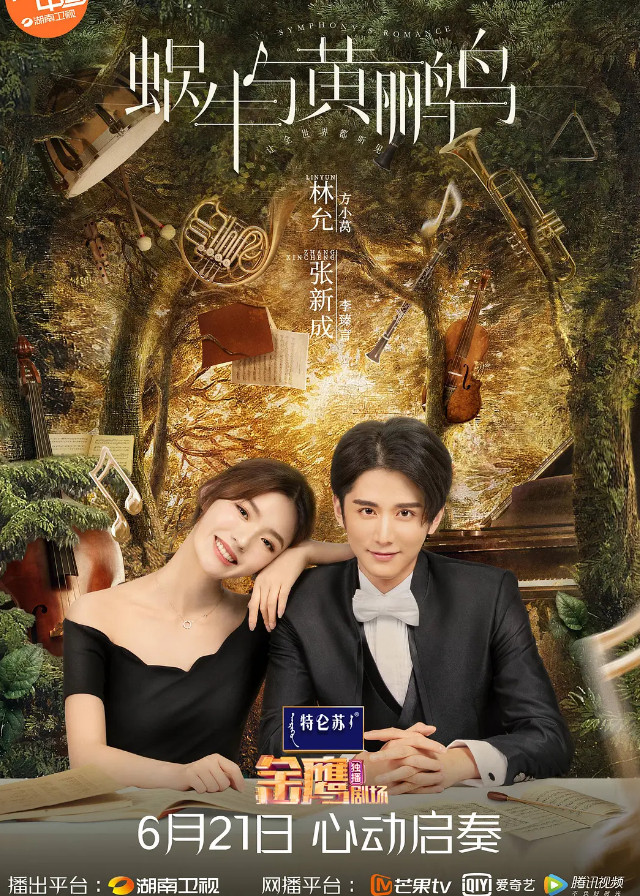 Cast
Synopsis
Li Zhenyan, a top piano student, dreams of becoming a conductor, but is stuck in his ways due to the shadow of his childhood.
He meets Fang Xiaowo, a musical geek, at the bottom of his life.
Fang Xiaowo's uninhibited, soulful and pure style of music is the reason for Li Zhenyan's deeper bond and empathy with her. Li Zhenyan slowly opens up his heart and rekindles his pursuit of his dream.
At the same time, they fall in love and become each other"s support. They encourage each other, facing their fears and embarking on a journey together to pursue their music and dreams.
Reviews
You May Also Like
Related Posts