Shuttle Love Millennium – Wei Daxun, Janice Man, Puff Kuo
Shuttle Love Millennium is a time-traveling romantic drama directed by Byung-soo Kim, starring Wei Daxun, Janice Man, Puff Kuo, Zhang Xiaochen, Philip Wu, Zhang Xincheng.

The drama tells the story of two men who look alike in Shanghai in 2016 and 1936, who frequently shuttle alternately between the two eras with the combination of marriage wine, moonlight, and an emerald necklace.
Details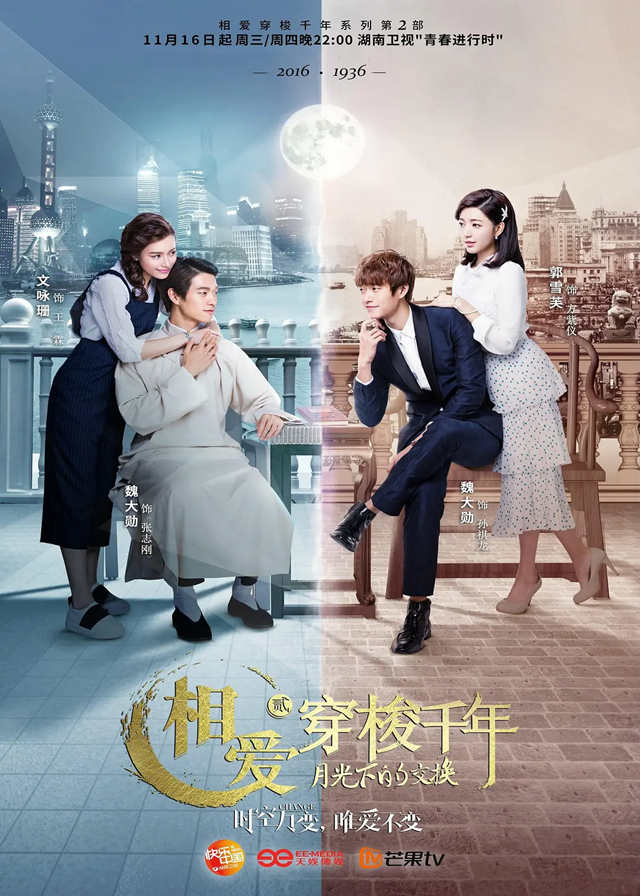 Cast
Synopsis
A bullet is discharged, and two lives of destiny are shifted.
The playboy Sun Qilong returned to the old Shanghai of 1936, the legendary chef Zhang Zhigang came to 2016, they carried each other's identities and exchanged fates, traveling through 80 years.
The secret of the family heirloom, the entanglement of love and hate, all the mysteries are waiting to be answered.
And it is sure that time and space are changing, only love remains the same.
Reviews
You May Also Like
Related Posts