A Love Never Lost – Li Xian, Jessie Li
A Love Never Lost is a period epic drama directed by Wang Wei, starring Li Xian, Jessie Li, Wei Daxun, and Zhou You, with a special appearance by Zhu Yawen.

The main line of the drama focuses on the intertwined destinies of five young aspirants who rise up to save the nation from peril, depicting the epic of the revolutionaries who fight in blood to overthrow the old order that has existed for thousands of years and eventually move towards the revolutionary path of revitalizing China and national rejuvenation.
Details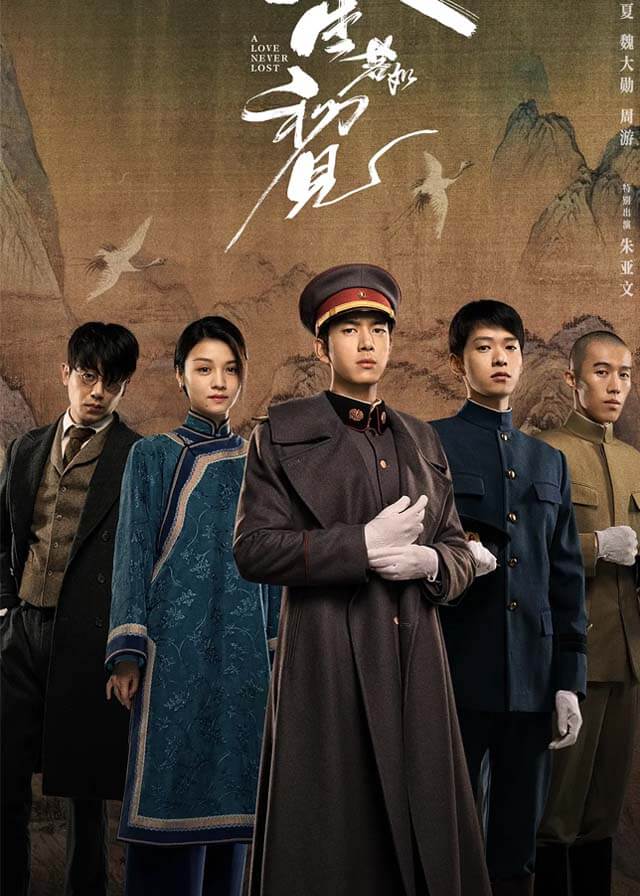 English Title: A Love Never Lost
Chinese Title: 人生若如初见
Genre: Action, Drama, War
Tag: Qing Dynasty, Chinese Republican Era, Rebellion, Multiple Mains, Slight Romance, Army
Episodes: 40
Duration: 45 min.
Director: Wang Wei
Writer: Jiang Qitao
Producer: Yang Bei, Li Jiewen, Li Yu, Yu Fei, Zhang Hong
Product Company: CMC Inc., iQIYI, China Communications Press, Give Me Five, ARC Light Union
Released Date: 2022-07-18
Broadcast Website: iQIYI
Cast
Synopsis
After the Gengzi misfortune, the land of China was full of devastation, and young people with aspirations rose to save their country.
Liangxiang, Yang Kaizhi, Li Renjun became the first group of progressive youths to study in the Japanese cadet school, and met the revolutionary exiles Yu Tianbai and Qiu Hong on the cruise ship, from then on the five people's fates were closely linked.
As various tides of thought came to them, they sworn brothers, chased love, and fought for the revitalization of China.
After returning to China, Liang Xiang was ambitious to explore the way to enrich the country and strengthen the army, but he was trapped in the whirlpool of power, nowhere to show his enthusiasm , and finally recognized the direction of the times and live in seclusion for chance.
In the battle of Yanji, Kaizhi defeated the arrogance of the Japanese imperialists and was hailed as the "hero of the garrison".
The revolutionary party, the constitutionalists and the Beiyang Army were in constant competition, and the revolutionaries fought bloodily during the Xinhai period to overthrew the old order that had existed for thousands of years.
Enlightened by the new trend of thoughts, Qiu Hong, Yang Yifan and others recognized the only way out for the Chinese nation in the midst of the ups and downs is revolutionary.
Reviews
You May Also Like
Related Posts