Night Wanderer – Deng Lun, Ni Ni
Night Wanderer is a fantasy romantic drama directed by Wan Liyang, starring Deng Lun and Ni Ni, co-starring Wang Yuwen, Gao Ye, Wang Duo, Liu Runnan, Yang Shize, Chen Xijun, and Qiangba Caidan.
Details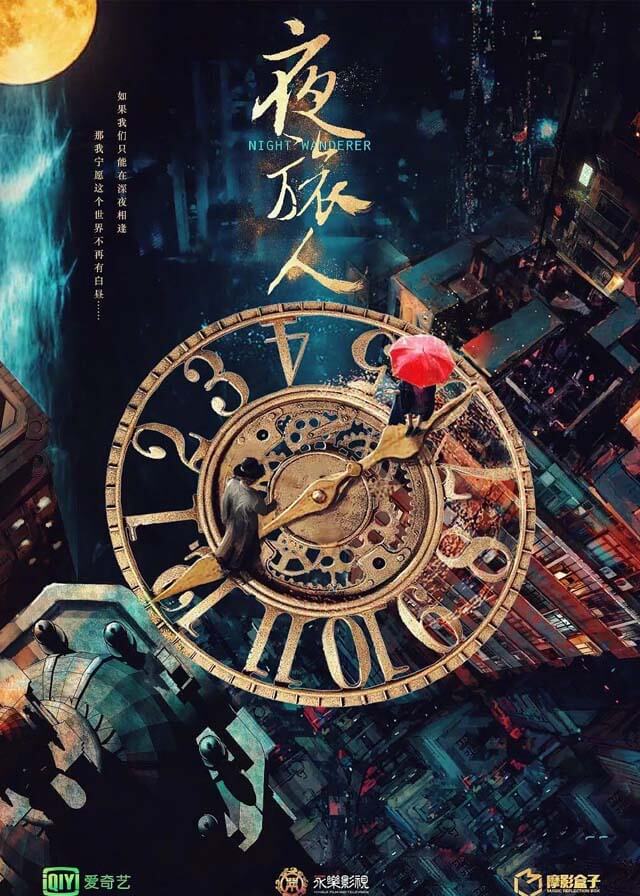 English Title: Night Wanderer
Chinese Title: 夜旅人
Genre: Fantasy, Romance
Episodes: 36
Duration: 45 min.
Director: Wan Liyang
Writer: Chen Maoxian
Product Company: YONGLE FILM AND TELEVISION
Broadcasting Website: iQIYI
Released Date: –
Cast

Deng Lun
as Sheng Qingrang
Ni Ni as Zong Ying

Wang Yuwen as Sheng Qinghui

Gao Ye as Xue Xuanqing

Wang Duo as Yi Ximeng

Liu Runnan as Rong Qiang

Yang Shizhe as Sheng Qiushi

Chen Xijun as Sheng Qinghe
Synopsis
As a corporate executive with a smooth career, Zong Ying's life was not as peaceful as it seems. She was disgusted by her company's intertwined interests and exhausted by the growing conflict with her biological father.
Accidentally, she found a diary left by her grandmother at home, which detailed a record of her legendary life with her grandfather.
Since then, Zong Ying has followed her grandmother's writing every night to truly feel the style and romance of the past and to sigh at the beauty of life and death.
By chance, she discovered that her assistant A Qin was the offspring of a child adopted by her grandmother, but things were not as simple as she had thought.
At the end of the diary, there was an unsolved mystery. Zong Ying eventually learned the whole story and gained a new understanding of the meaning of life.