Night Wanderer – Deng Lun, Ni Ni
Night Wanderer is a fantasy romantic drama directed by Wan Liyang, led by Deng Lun and Ni Ni, co-starring Wang Yuwen, Gao Ye, Wang Duo, Liu Runnan, Yang Shize, Chen Xijun, Wang Yuanke, and Wang Dong.
A time warp between 1937 and 2021 intersecting in an old apartment (number 699) in Shanghai,
The male protagonist, Sheng Qingrang, is an elegant and easy-going lawyer in the Republic of China, while the female protagonist, Zong Ying, is a modern career lady with a cold face and a soft heart.
They will begin an emotional story as time and space intersect.
Details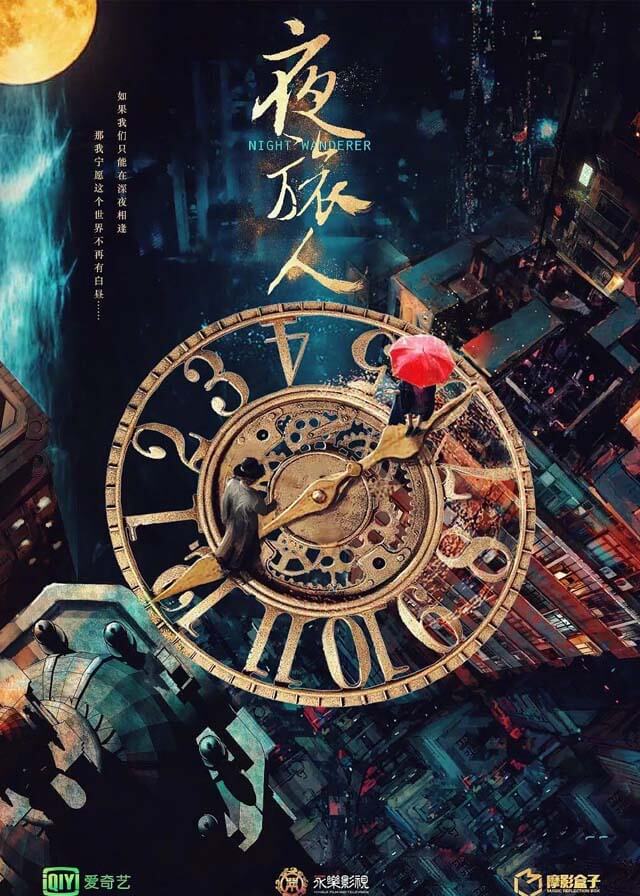 Cast
Synopsis
On a summer night in Shanghai in the year 2021, forensic expert Zong Ying runs into an unexpected visitor at her home named Sheng Qingrang, who claims to be the owner of the flat, who comes to modern times every night from 1937 and then returns in the early morning, showing his lawyer's card for identification.
Ever rational, Zong Ying thinks this is nonsense, but when Sheng Qingrang disappears in front of her, she has to start accepting this fact.
As Zong Ying and Sheng Qingrang travel back and forth between the two eras, they gradually turn from friends to confidants and eventually lovers after they experience the turmoil of self and family, peace and war.
But with the outbreak of the Battle of Songhu, Sheng Qingrang's future is overshadowed by death, and staying together becomes an unattainable luxury.
But Zong Ying is not afraid of death and is determined to face the doomed history together with Sheng Qingrang.
In the midst of the war, two of them who do not belong to the same time and space become the most important "footnotes" in each other's lives.