Love and Destiny – Chang Chen, Ni Ni
Love and Destiny is a historical fantasy romantic drama directed by Lin Yufen, Liang Shengquan, Ren Haitao, Guo Hu, starring Chang Chen, Ni Ni, Li Dongxue, Zhang Zhixi, Li Jiaming.

The drama tells the story of Jiu Chen and Ling Xi, who go through all kinds of hardships, several sorrows, and joys, but are still determined to protect the living and persistently wait for their love.
Details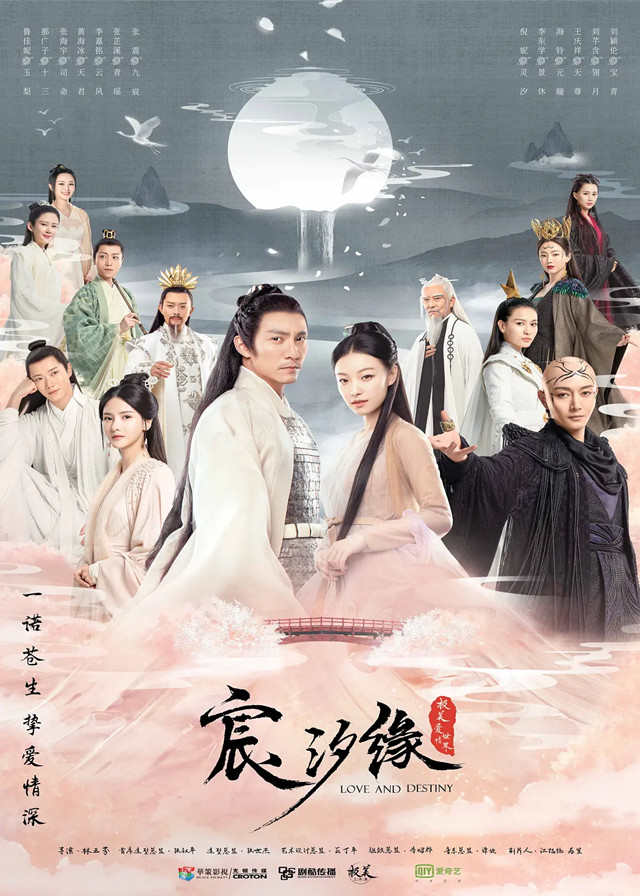 English Title: Love and Destiny
Chinese Title: 宸汐缘
Genre: Historical, Romance, Fantasy
Tag: Xianxia, Older Man/Younger Woman, Power Struggle, Lovers Separated, Female Chases Male First, Interspecies Romance
Episodes: 60
Duration: 45 min.
Director: Lin Yufen, Liang Shengquan, Ren Haitao, Guo Hu
Writer: Zhao Na, Chen Liwen, Jiang Yuehua
Product Company: GOO ENTERTAINMENT, iQIYI
Released Date: 2019-07-15
Boradcast Website: Croton MEGA HIT, Viki
Cast
Synopsis
Jiu Chen, the God of War, who had been sleeping for 50,000 years, was awakened by the Fairy Ling Xi. Then, it revealed many secrets of the God-Devil War.
Jiu Chen suspected Ling Xi's identity and kept her by his side. They gradually developed affection during their time together.
Ling Xi was found to be in possession of demonic energy, which can unlock the seal of the demon ruler, and their relationship has been affected ever since.
Jiu Chen did not want to kill in vain, resisting the pressure to save Ling Xi.
With the help of Jiu Chen, Ling Xi finally got a new life after all the hardships and discovered that she was actually the princess of the Shanling tribe.
Just when they were about to reap the benefits of love, the door of the underworld in the Shanling Realm opened and the demon tribe invaded.
At the moment of danger, Jiu Chen jumped into the Fuling Yuan to suppress the demons with his body.
You May Also Like
Related Posts