The Way We Were – Tiffany Tang, Luo Jin
The Way We Were is an urban romantic drama directed by Liu Jiang, starring Tiffany Tang and Luo Jin, with Wang Zhiwen in a special appearance, co-starring Xu Lingyue, Yu Jiwei, Wang Tianchen, Ma Chengcheng, Qu Shanshan, Gao Liwen, Zhang Xilin, Shi Ke, Shi Jingming, Zhang Kaili, Liang Jiacheng and Wang Ji.
The drama tells the story of Xiao Qing, Shu Che, Miao Ying, Ning Ming, Cheng Ran, and Lu Ka, who meet in America for various reasons such as family, ideals, and love, and after becoming elites at school, they go from the ivory tower to society and complete their transformation step by step.
Details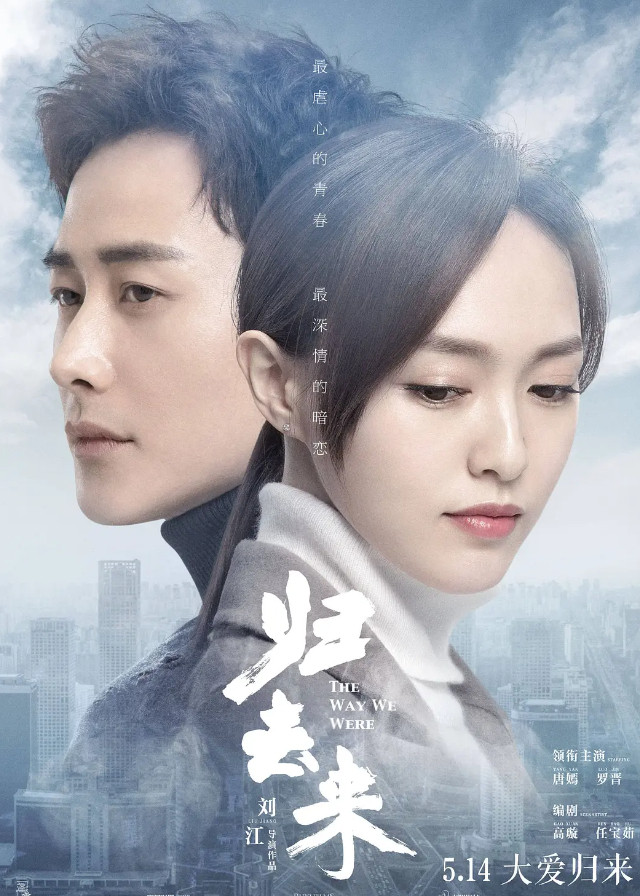 English Title: The Way We Were
Chinese Title: 归去来
Genre: Youth, Romance, Life, Drama
Tag: Multiple Couples, Friends to Lovers, Student, University, Studied Abroad, Corruption
Episodes: 50
Duration: 45 min.
Director: Liu Jiang
Writer: Gao Xuan, Ren Baoru
Producer: Wang Tong, Wang Weiming, Luo Xi
Product Company: Perfect Pictures
Released Date: 2018-05-14
Broadcast Website: Youku, youku.tv
Cast
Synopsis
For a variety of reasons, including family, the pursuit of knowledge and love, Shu Che, Xiao Qing, Miao Ying, and Ning Ming meet in the United States and become the top students in the Ivy League.
Shu Che and Miao Ying were originally a couple, but to their surprise, their fathers had interests that could not be disclosed, forcing them to go their separate ways in order to avoid suspicion.
Xiao Qing is a different person from them, proud of her clean father and insisting on enjoying only the fruits of her own labor.
She does not flinch in the face of the doubts of everyone around her and the pressure of living with her mother's car accident. Her character finally earns the respect of those around her and her love for Shu Che.
When the crimes of both Shu Che and Cheng Ran's father are finally revealed, Xiao Qing becomes a key witness for the public prosecution by accident.
Between love and justice, Xiao Qing makes the right choice the hard way.
With Xiao Qing's evidence, Shu Wang and Cheng Wei finally pay a heavy price for their criminal behavior.
The young people who have been baptized have all reaped the benefits of growth and returned to the right track in their understanding of life and values.
Reviews
You May Also Like
Related Posts