The Curse of Turandot – Guan Xiaotong, Jiang Wen
The Curse of Turandot is a fantasy romance film directed by Zheng Xiaolong, led by Guan Xiaotong, Dylan Thomas Sprouse, Hu Jun, Lin Siyi, Wang Jia, and Collin Chou, with special appearances by Jiang Wen, Sophie Marceau, and Vincent Perez.
The film was inspired by Turandot, one of the world's top ten operas, and tells the story of an imperial rebellion triggered by a magical spell descending on the world.
Details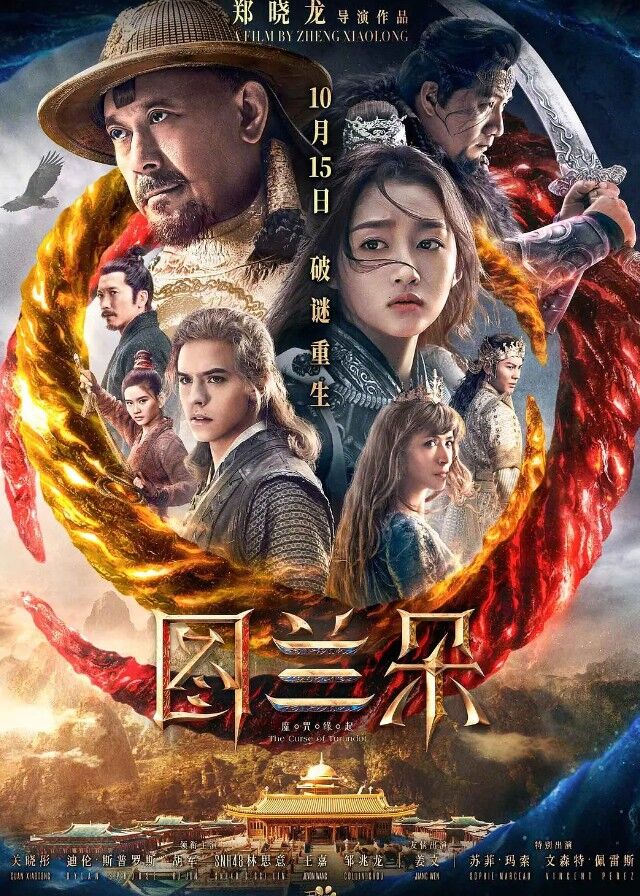 Cast
Synopsis
The Great Khan's empire sends troops to war, and the army unexpectedly brings back a tricolored bracelet, a hereditary heirloom of the small kingdom's queen. This leads to a curse that begins to erode the empire from within.
The proud Great Khan searches far and wide for talented individuals to break the curse that has possessed his daughter, Turandot.
Karaf, an orphan who wandered into the Khan's empire, meets the princess and they develop mutual admiration for each other.
Out of sympathy for Turandot's suffering, Karaf risks his life to rescue his beloved, unaware that the curse is closely tied to his mysterious origins.
The imperial royal family is thrown into chaos as the curse unleashes a brutal and bloody storm. A bloodthirsty general seeks to seize power using the power of the tricolored bracelet, and the tensions between ruler and subject escalate.
Each person faces difficult choices as various forces become entangled in the vortex created by the curse.
Reviews
You May Also Like
Related Posts
Lu Han And Girlfriend Guan Xiaotong Have Broken Up? Guan Xiaotong Is Absent From Lu Han's Birthday Blessing.

How is the relationship between Lu Han, Guan Xiaotong?

Who Is Niu Junfeng's Girlfriend? What's His Relationship With Guan Xiaotong And Yang Zi

Does Bai Jingting Have A Girlfriend? What's His Ideal Type?

Guan Xiaotong Make CP With Neo Hou In New Drama "A Girl Like Me"

Guan Xiaotong Celebrates Lu Han's Birthday In late-night, Shattering Rumors Of A Breakup

Guan Xiaotong Dramas, Movies, and TV Shows List

Hu Jun Dramas, Movies, and TV Shows List

Lin Siyi Dramas, Movies, and TV Shows List

Collin Chou Dramas, Movies, and TV Shows List