Shadow – Deng Chao, Sun Li, Zheng Kai
Shadow is a Wuxia action film directed by Zhang Yimou, starring Deng Chao, Sun Li, Zheng Kai, Wang Qianyuan, Hu Jun, Wang Jingchun, Guan Xiaotong, and Wu Lei.
The film tells the story of a nobody who has been secretly imprisoned since he was eight years old, who is unwilling to be used as a puppet, and struggles through trials and tribulations to find his freedom.
Details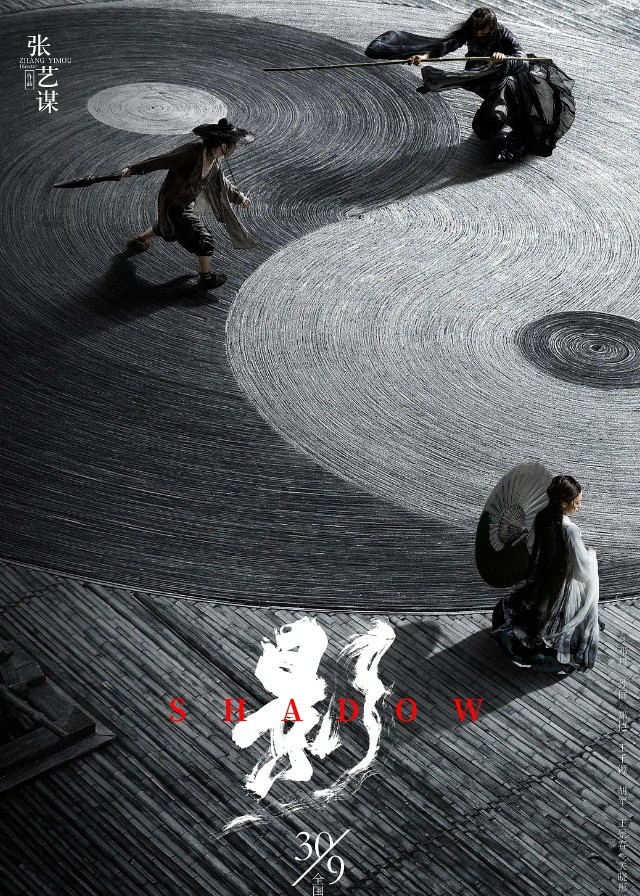 English Title: Shadow
Chinese Title: 影
Genre: Historical, Wuxia, Action, Drama
Duration: 115 min.
Director: Zhang Yimou
Writer: Li Wei, Zhang Yimou
Producer: Zhang Zhao, Cheng Wu
Product Company: SUNIVERSE ENTERTAINMENT
Released Date: 2018-09-30
Watch On: YouTube
Cast
Synopsis
This is a story about a "double". A double has appeared since ancient times and is known as a "shadow".
When there is an assassination, there is a shadow. The shadow must come forward in a crisis and save the life of the master; the shadow must also be one with the real body, making it difficult to distinguish between the real and the fake.
The real body has never been very secretive about the origins of the shadow and is reluctant to talk about it, leaving the truth in the dark.
After being defeated by Yang Cang, an enemy general, Zi Yu, the viceroy of Pei, was wounded and used his childhood double, Jing Zhou, to work instead of him in the court and on the battlefield.
At the same time, Pei Liang, the king of Pei, and Zi Yu, the viceroy of Pei, are scheming against each other.
As a "shadow", Jing Zhou struggles to survive in a game of power and intrigue among the nobility.
Reviews
Related Posts