Our Shiny Days – Zhou Yiran, Hao Fushen
Our Shiny Days is a youth school drama directed by Wang Ran, starring Zhou Yiran, Hao Fushen, Wang Anyu, and Li Yichen.
The drama is based on the movie of the same name and tells the inspiring story of a young girl, Chen Jing, who forms a folk music team with her best friend You Zha, and a group of young girls who love folk music, to fight against a Western band.
Details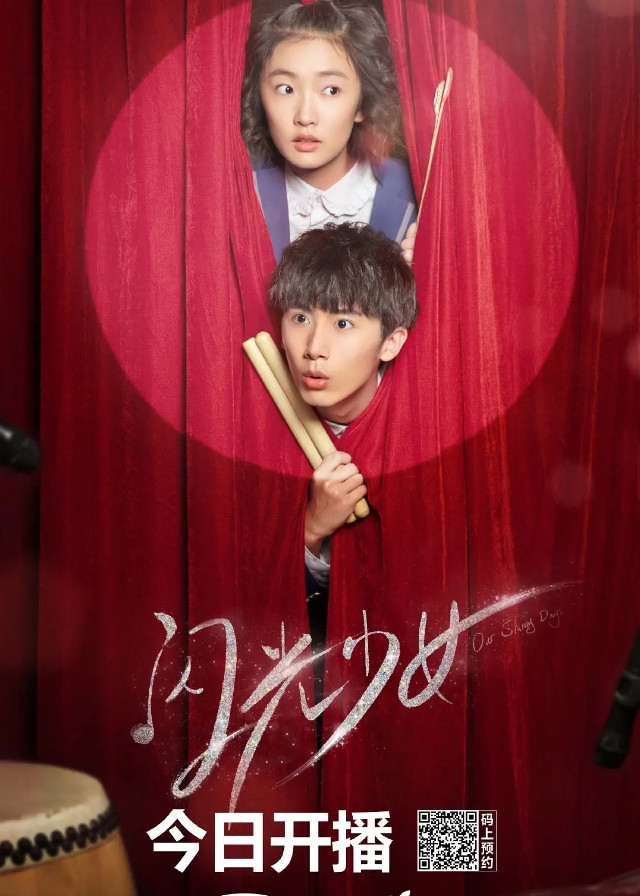 Cast
Synopsis
Chen Jing is a smart girl in middle school of the Conservatory of Music, majoring in folk music and yangqin, who decides to work for her senior brother Wang Wen because she likes piano.
However, her lack of knowledge of Western music and her background in folk music has caused her to be snubbed by Wang Wen and has caused friction between the two majors on campus.
In order to prove her ability and that folk music can be on a more powerful stage, Chen Jing joins forces with the girls of dormitory 502 to form a folk music band.
Chen's cousin, Chen Hexu, is a teacher, and she helps the students resolve their prejudices and misunderstandings when there is a gap between the two majors, and quietly gives Chen Jing encouragement and help.
Outside of school, Chen Hexu meets actor Feng Anyu by mistake. Chen Hexu's true attitude towards herself gave Feng Anyu the courage to re-examine his life and lend a helping hand to Chen Jing in the process of forming her band many times.
The students grow up with the help of Chen Hexu and many other teachers, and the students of Western and folk music break down stereotypes and get along well with each other.
Chen Jing eventually proves the charm of folk music and goes on to a bigger musical stage, harvesting a beautiful youth!
Reviews
You May Also Like
Related Posts