Unrequited Love – Hu Yitian, Hu Bingqing
Unrequited Love is an urban youth romantic drama directed by Li Muge, led by Hu Bingqing and Hu Yitian, and co-starring Zhang Yijie and Liu Meihan.

The drama is based on the novel of the same name by Ba Yue Chang'an and tells the story of Luo Zhi and Sheng Huainan's 15-year-long growth from crush to love.
Details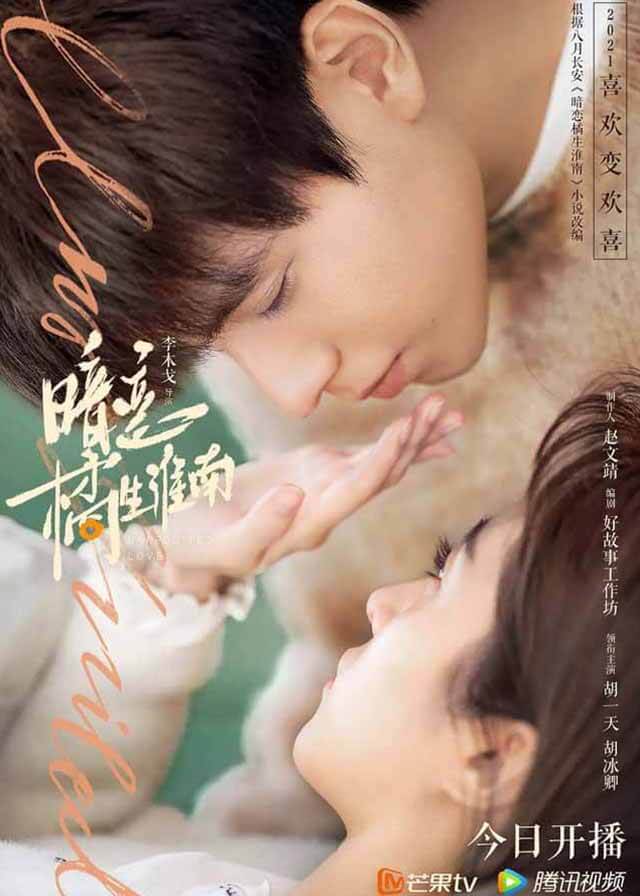 English Title: Unrequited Love
Chinese Title: 暗恋橘生淮南
Genre: School, Youth, Romance
Tag: First Love, University, Love Triangle, Meet Again, High School, High School to Working Life
Episodes: 38
Duration: 45 min.
Director: Li Muge
Writer: GoodStory Studio
Producer: Zhao Wenjing
Product Company: China Film Co.,Ltd., HLBN
Released Date: 2021-01-20
Broadcast Website: Viki, MGTV, HLBN 华录百纳
Cast
Synopsis
Sheng Huainan and Luo Zhi had met and played together at a wedding when they were children.
Luo Zhi was in the same school with Sheng Huainan in high school but they are not familiar with each other.
They were later admitted to the university together, and by chance, they played together in the Red Leaf Valley and continued to get to know each other during their joint tutoring.
Later, the interference of Ye Zhan Yan, Ding Shui Jing, as well as the dispute between their families made Luo Zhi and Sheng Huainan experience various misunderstandings.
Finally they were determined to work together in the business and overcame the difficulties to get together.
Reviews
You May Also Like
Related Posts