Nuts – Ma Sichun, Zhang Ruoyun, Li Xian
Nuts is a school romantic comedy film co-directed by Li Xin and Li Yang, starring Ma Sichun, Zhang Ruoyun, Li Xian, Liu Mintao, Jiang Chao, and Li Xiaoyun.
The film tells the story of Huang Jian, a "geeky genius", Zhu Zhu, an "impulsive girl", and various classmates with very different personalities who are constantly on a collision course, maturing between gain and loss.
Details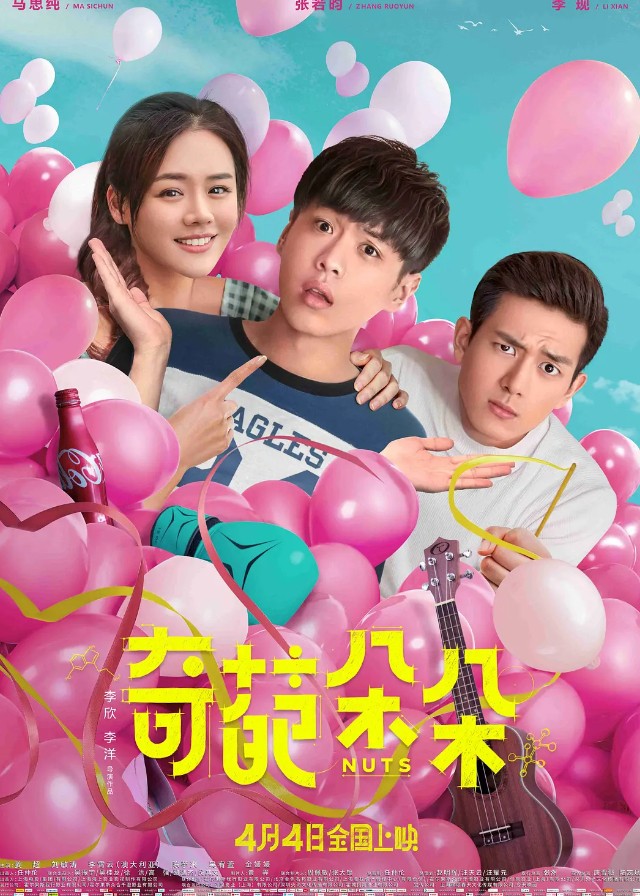 English Title: Nuts
Chinese Title: 奇葩朵朵, 简单爱
Genre: Youth, School, Romance, Comedy
Duration: 98 min.
Director: Li Xin, Li Yang
Producer: Zhou Peimin
Released Date: 2018-04-04
Boradcast Website: Huashi.tv, Viki, Fresh Drama
Cast
Synopsis
Huang Jian, a brilliant science geek, and Xu Zicong, a young man with a good education, become rivals for a place in a prestigious physics professorship at the Massachusetts Institute of Technology (MIT).
To meet MIT's requirements for club experience, Huang Jian is forced to join the oddly diverse Lady's Club, where he meets Zhu Zhu, a rookie journalist who wants to find out more about the club and hide her identity.
After experiencing various "strange events" together, they gradually go from being "enemies" to being "in love", showing the peculiar relationship between "a straight-A student and a straight-F student".
At the same time, the other members of the club have also grown up individually in the process.
Related Posts