My Heroic Husband – Guo Qilin, Song Yi
"My Heroic Husband" is a business drama directed by Deng Ke, written by Qin Wen, starring Guo Qilin and Song Yi, co-starring Jiang Yi Yi, Gao Shuguang, Hai Yitian, Shang Yuxian.

The drama is based on the novel of the same name by Angry Banana, a writer on the Chinese website of the Reading Group, and tells the story of Ning Yi, a superfluous son-in-law of the Su family, who helps his wife, Su Tan'er, in her business and becomes the richest man in Jiangning.
Details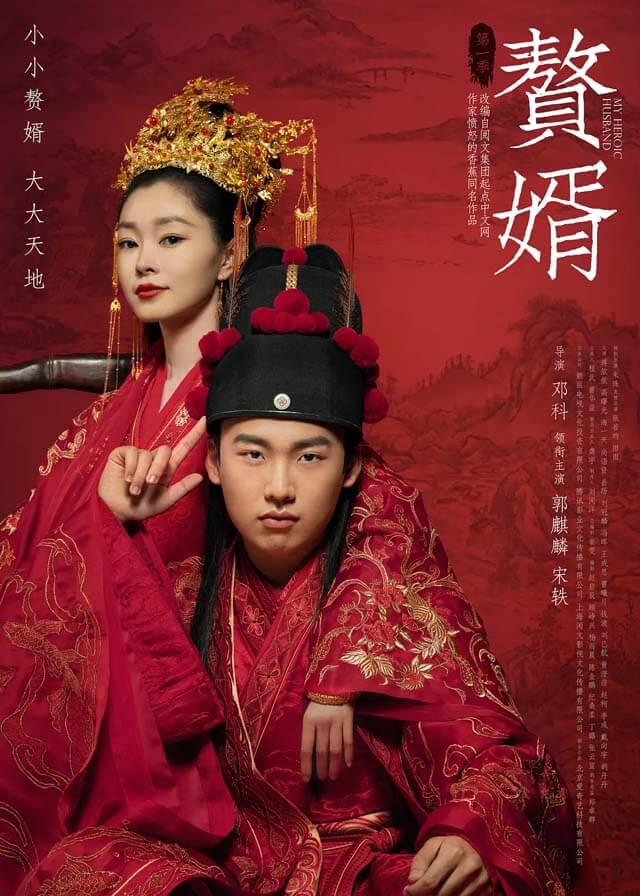 English Title: My Heroic Husband
Chinese Title: 赘婿
Genre: Costume, Business
Episodes: 36
Director: Deng Ke
General Writer: Qin Wen
Writer: Zhao Qichen, Gu Zhengxing, Yang Yuchen, Chen Jinpeng, Ji Sanrou, Ding Lu, Zhang Yunyi
Producer: Liu Wenyang
Product Company: NCM Television, Tencent Pictures, YUEWEN PICTURES, iQIYI
Broadcasting website: iQIYI
Released Date: February 14, 2021
Cast

Guo Qilin
as Ning Yi

Song Yi
as Su Tan'er
Synopsis
Ning Yi, comes from a humble background, but he is always active and aggressive, from poetry and business to martial arts.
Being a superfluous son-in-law who lives comfortably at first, he gradually takes up more responsibilities, helping Su Tan'er to start her own business, and helping his friends and relatives around him to realize their own ideals, helping people in trouble.
Later on, facing the family and state affairs, Ning Yi and his team were in danger many times, but finally, they guarded Lin'an City with their courage and wisdom.
As the saying goes, "A small superfluous son-in-law has a big world", Ning Yi grows from a superfluous son-in-law who only wants to be good to himself to a person who really has the world in mind, while other characters also grow individually and eventually contribute to the political situation.