Luoyang – Huang Xuan, Wang Yibo
Luoyang is an ancient suspense drama directed by Xie Ze and starring Huang Xuan, Wang Yibo, Victoria Song, with the special appearance of Song Yi and Liu Duanduan.

The drama is adapted from Ma Boyong's novel "Luoyang", which tells the story of a series of unsolved crimes in the capital Luoyang.
Details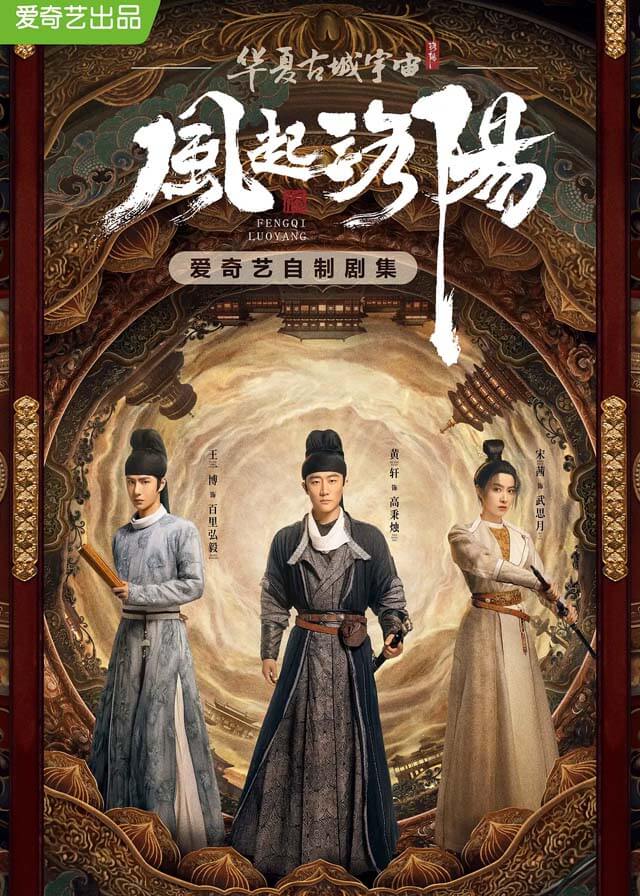 English Title: Luoyang
Chinese Title: 风起洛阳
Genre: Historical, Suspense, Romance, Thriller
Tag: Conspiracy, Wrongfully Accused, Investigation, Corruption, Strong Male Lead, Revenge
Episodes: 39
Duration: 42 min.
Director: Xie Ze
Writer: Qing Mei, Wu Cong
Product Company: iQiyi, Liubai Pictures
Released Date: 2021-12-01
Broadcast Website: iQIYI
Cast
Synopsis
Gao Bingzhu, a deputy captor who lives in Luoyang is involved in a case by mistake and becomes a suspect. While trying to prove his innocence, he meets Baili Hongyi. Baili Hongyi is trying to find out the truth about his father's murder. Then they team up to investigate.
The guardian, Si Yue comes from an aristocratic family. To find out the informing letter related to the case, she is on a mission to investigate and get close to Gao Bingzhu, a superb martial artist and a wise man.
The two people from completely different classes, dislike each other but are forced to work together. As they delve deeper and deeper into the case, they find the truth leads to a shocking conspiracy that could destroy the capital Luoyang.
Reviews
You May Also Like
Related Posts
Chinese Dramas Like Luoyang

Is Xiao Zhan and Wang Yibo's Relationship Getting Worse?

Wang Yibo's new drama "Luoyang" was announced, Huang Xuan is the leading role

Wang Yibo is Once Again Rumored to be in Love, The Girl is Emily Qi Meihe

How is Wang Yibo, Cheng Xiao's Relationship, Will They Be In Love?

Wang Yibo's Ideal Type - How To Be Yibo's Girlfriend

Wang Yibo's 70 Quotes

Who Is Victoria Song Qian's Boyfriend?

Wang Yibo Photos

Who is Emily Qi Meihe? Is Wang Yibo Chaseing After Her?

Wang Yibo Xiao Zhan's Controversial Interactions - Another Infighting Between "Bojun Yixiao"?

Xiao Zhan Ranked 1st, Wang Yibo 2rd - The Most Popular Chinese Actor in Thailand

Xiao Zhan And Wang Yibo Become Competitor, "Douluo Continent" and The Legend of Fei" May Be Aired at The Same Period

Victoria Song Dramas, Movies, and TV Shows List

Huang Xuan Dramas, Movies, and TV Shows List

Wang Yibo Dramas, Movies, and TV Shows List

Victoria Song Qian, Luo Yunxi: Dangerous Relationship in "Broker"

Wang Yibo Agency Denied The Relationship With Li Zixuan

Studio Denied Li Zixuan's Dating Rumors, The Boy Is Not Wang Yibo

Wang Yibo's web drama "My Strange Friend" was aired, it's really laughable