Rule the World – Tang Yixin, Raymond Lam
Rule the World is a historical romantic drama directed by Shao Jinghui, starring Tang Yixin, Lin Feng, Zhang Rui, Qu Chuxiao, Jing Gangshan, and Chen Xinyu.
Based on the novel of the same name by Li Xin, the drama is about the romantic and rocky love story between the first beauty of the Nuzhen and Emperor Huang Taiji of the Qing Dynasty.
Details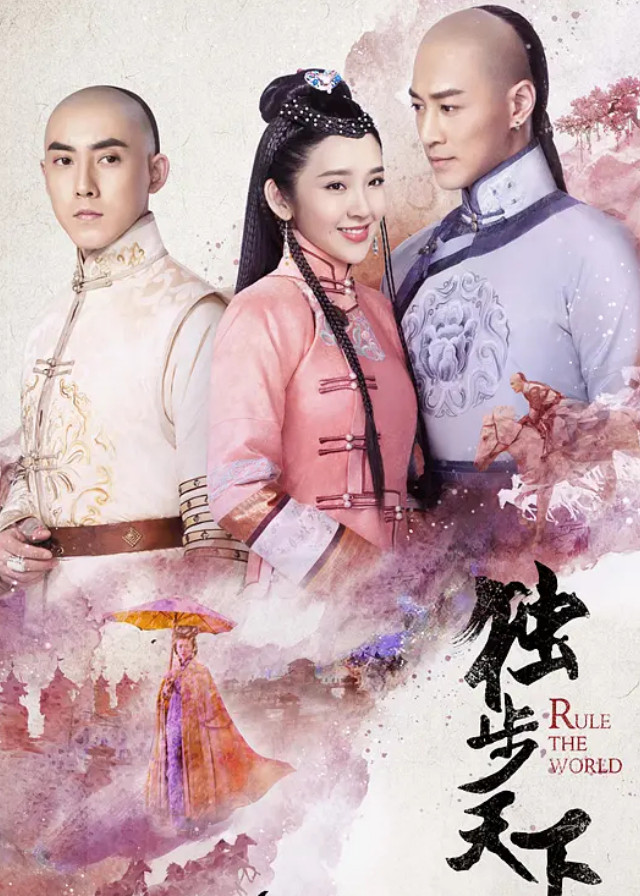 English Title: Rule the World
Chinese Title: 独步天下
Genre: Historical, Romance, Drama, Political
Episodes: 45
Duration: 45 min.
Director: Shao Jinghui
Writer: Zhang Yan'ang
Producer: Fang Fang, Jia Shikai
Product Company: Tencent Penguin Pictures, YUEKAI ENTERTAINMENT, New Classics Meida
Released Date: 2017-10-30
Watch On: 腾讯视频, YoYo Television Series Exclusive
Cast
Synopsis
After hearing the story of Dong Ge, the first beauty of Nuzhen, the novel writer Bu Youran was fascinated by the story, and then scoured the ancient books, collecting bits and pieces along the way. Then a legendary love story in the late Ming and early Qing dynasties gradually unfolded under her pen.
At the end of the Wanli period of the Ming Emperor Shenzong, Dong Ge, who was the first beauty of the Nuzhen Yehe clan, was prophesied from birth to be "the one who could prosper the world and the one who could destroy it".
Her beauty and fame made her an object of contention among the various tribes. Dong Ge had to be strong in order to survive in the desperate situation.
She was gifted to Nu Er Ha Chi by her elder brother as a political tool. She also faced the predatory affection of Chu Ying, the tender consideration of Dai Shan, the irreplaceable love of Huang Tai Ji, and the unrestrained nature of Duo Er Gun
When Dong Ge took care of Huang taiji, they get to know each other, trust each other, and fell in love with each other.
However, they separated by mistake. Through all the hardships, she eventually reunited with Huang Tai Ji, accompanying him, witnessing the establishment of the Qing dynasty, and longing for a peaceful and prosperous world together with him, making for a moving legend.
Reviews
You May Also Like
Related Posts