The Breaking Ice – Zhou Dongyu, Liu Haoran, Qu Chuxiao
The Breaking Ice is a romantic film directed by Chen Zheyi and starring Zhou Dongyu, Liu Haoran, and Qu Chuxiao.
The film tells the story of three strangers in a winter heartbeat encounter.
Details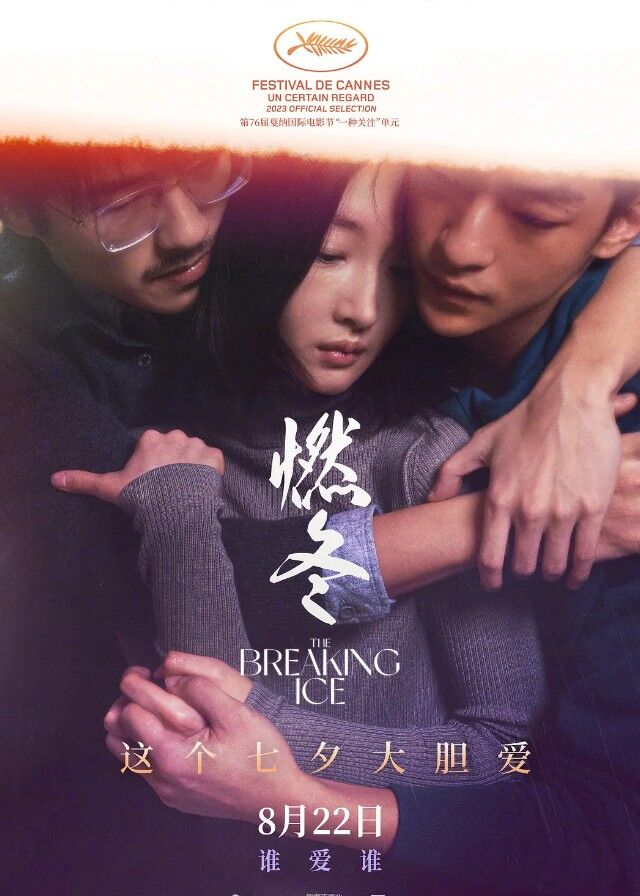 English Title: The Breaking Ice
Chinese Title: 燃冬
Genre: Romance, Drama
Duration: 97 min.
Director: Chen Zheyi
Writer: Chen Zheyi
Released Date: 2023-08-22
Boradcast Website: -
Cast
Synopsis
Yanji is a small town in the northern border of China, and Haofeng, who came from Shanghai to attend a wedding, feels somewhat lost.
Through a chance encounter, he meets Nana, a young tour guide who captivates him. She introduces him to her chef friend, Han Xiao, and the three of them quickly form a bond over a meal prepared by Han Xiao.
This warm interaction leads them to confront their own pasts and secrets, and their dormant desires slowly unfold, much like the landscapes and snowy forests of Changbai Mountain.
Reviews
You May Also Like
Related Posts