Papa – Huang Bo, Yan Ni, Janine Chang
Papa is a comedy directed by Su Liang, starring Huang Bo, Yan Ni, Janine Chang, Zhang Zixian, Shan Yuhao, Wan Qian, Wang Xun, Wang Ziming, and Yang Manliang.
Details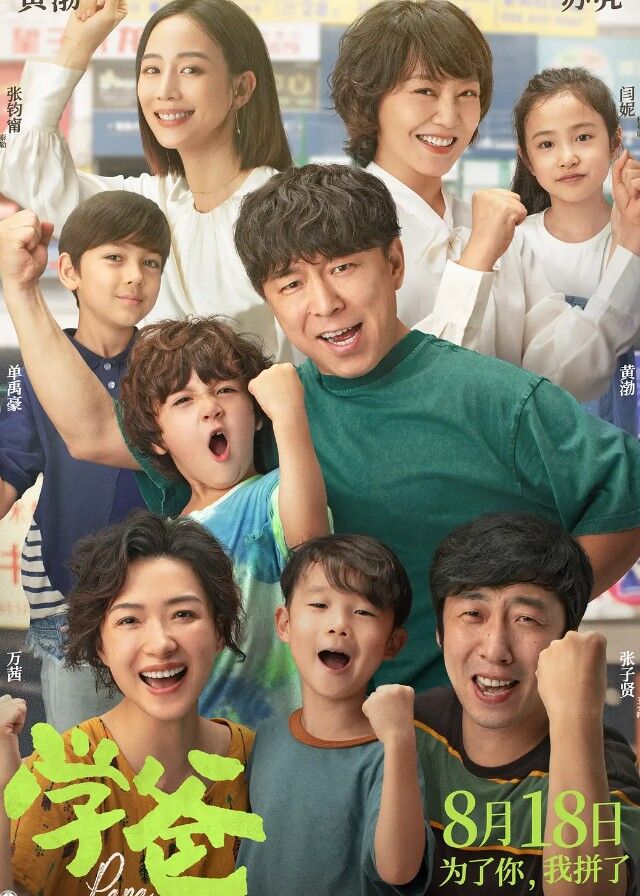 English Title: Papa
Chinese Title: 学爸
Other Titles: 你好,学爸
Genre: Comedy, Drama, Family, Life
Duration: 118 min.
Director: Su Liang
Writer: Su Liang
Producer: Huang Bo
Released Date: 2023-08-18
Boradcast Website: -
Cast
Synopsis
Lei Dali, in order to give his son, Lei Xiaomi, a better starting point in life, is forced to get involved in the intense competition of "primary school enrollment" under the guidance of a single mother, Liu Zhenzhen. Influenced by Huo Ge and Huo Sao, Lei Dali spares no effort to purchase a house in a prestigious school district, but the heavy financial burden makes life unbearable for the father and son.
With the appearance of Lei Xiaomi's aunt, Lei Dali comes to understand that the essence of "striving for a child's success" lies in "striving as parents." Faced with the harsh reality, how will the father and son break through their living dilemma? What life choices will several families make?
Reviews
You May Also Like
Related Posts