The Psychologist – Yang Zi, Jing Boran
The Psychologist is a contemporary urban drama directed by Ke Wenli, led by Yang Zi, Jing Boran, Jevon Wang, Joyce Jian, co-starring Ni Ping, Huang Jue, and Zhang Ruonan.

The drama is based on Bi Shumin's novel of the same title. The story of a counselor, He Dun, who creates an independent counseling office after a dramatic career change, unearths a mysterious file from his mentor and prevents a tragedy from happening with the help of her partners.
Details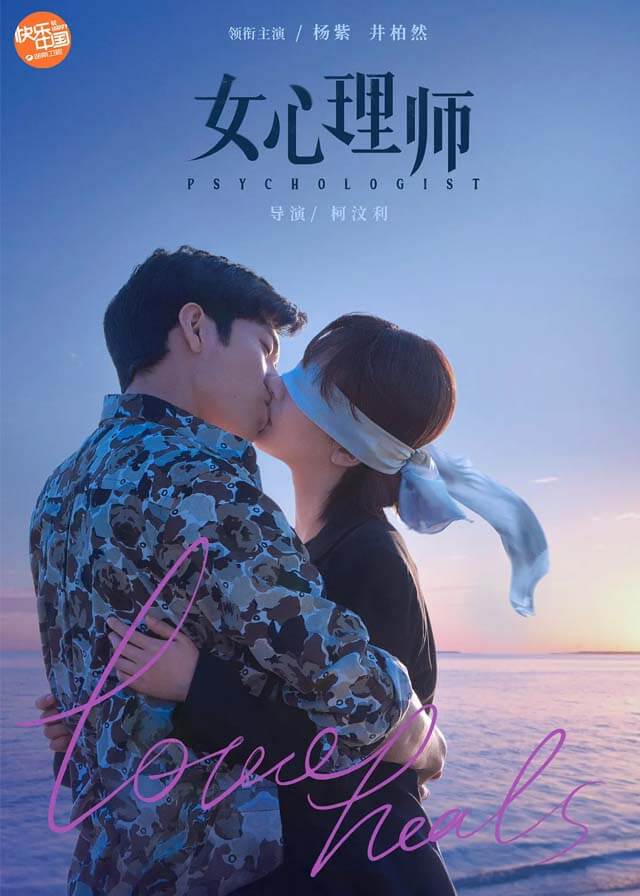 Cast
Synopsis
Because of a suicide intervention PSA, female psychologist He Dun's career suffers a heavy impact.
She goes to a restaurant with her best friend Tang Xiao Xi and accidentally meets Ye Jiahui and Qian Kaiyi.
While the radio program is running smoothly, He Dun's counseling studio is getting busier and busier.
However, at this time, a scandal breaks out about her mentor, Ji Mingcong, and on the way to find the truth for her mentor, He Dun discovers her mentor's unknown secret.
Then her best friend Tang Xiaoxi is involved in the conflict with her father and his mistress, He Dun's mother suffers from Alzheimer's disease, and she discovers that Ye Jiahui is using her to take revenge on her mentor Ji Mingcong.
One after another, He Dun's sleepwalking disorder flares up again, and the past about He Dun's painful childhood experiences comes to mind again.
In the end, He Dun chooses to close the psychological clinic and takes her mother on a trip around the world.
During the trip, He Dun's misunderstanding about her mother is finally clarified and the knot that He Dun has had for years is finally untied.
Reviews
You May Also Like
Related Posts
Chinese Dramas Like The Psychologist

Who Is Yang Zi's Boyfriend? Two Relationships Got A Lot Of Attention

How is Yang Zi's relationship with Zhang Wanyi, Deng Wei, Tan Jianci in Real life?

How Is Yang Zi And Jing Boran's Relationship?

Yang Zi Is Dating Liu Xueyi? Netizens: Boring

How Is Yang Zi and Cheng Yi's Relationship?

Does Li Xian Like Yang Zi? How Is Their Relationship?

How Is the Relationship Between Xiao Zhan, Yang Zi?

Jing Boran Photos

Yang Zi Photos

Why Did Jing Boran, Ni Ni Break Up?

Lay Zhang Yixing, Yang Zi Relationship Is Suspected

Who Is Jing Boran's Girlfriend? Ni Ni Is The Only Girlfriend He Announced To Public

Jing Boran Dramas, Movies, and TV Shows List

Yang Zi Dramas, Movies, and TV Shows List

Yang Zi, Qin Junjie Relationship Review

Jing Boran Liu Wen Were Spotted Dating Sweetly on The Street.

Jing Boran and Tan Songyun are the Most Popular CP Recently! Do You Think They are a Good Match?

Xiao Zhan Helped Yang Zi With Her Dress On Weibo Night, "The Oath Of Love" CP Is So Sweet.

Who Is Niu Junfeng's Girlfriend? What's His Relationship With Guan Xiaotong And Yang Zi