He Dun's Happiness – Jing Boran, Yang Zi
He Dun's Happiness is a romantic drama, starring Jing Boran, and Yang Zi.
The Drama is a special episode of The Psychologist.
Details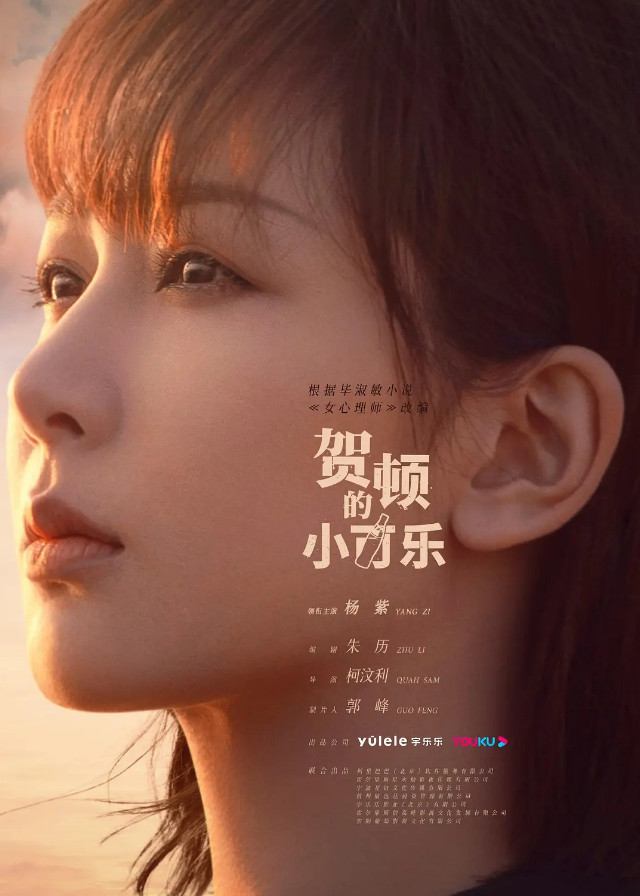 Cast
Synopsis
The "Night Talk" programme, a collaboration between psychological consultant He Dun and well-known radio anchor Qian Kaiyi, is planning a campaign on the theme of "The Lovers of Time Fade".
During the call for stories, they receive many letters from netizens, and one of them, a story about An Na, catches their attention.
As the story is full of suspicions, He Dun and Qian Kaiyi follow the clues and start to investigate An Na's story.
In the course of their investigation, He Dun finally learns of her origins and that she is An Na's daughter, Little Cola.
However, Qian Kaiyi wants to help He Dun unravel more than just this knot in her heart.
He knows that He Dun has been afraid of water since the incident with He Jun, and he encourages her to face her fears.
With Qian Kaiyi's help, He Dun finally lets go of the heavy burden she carries in her heart and says goodbye to her past fears and hurts.
He Dun's studio gradually expands and more and more people receive professional psychological assistance. Using professional counselling techniques, He Dun uses psychological methold, allowing visitors to slowly develop a willingness to explore themselves and their hearts.
While helping clients to resolve their psychological problems, He Dun also slowly unravels the knots in her family of origin and repairs her relationship with her parents.
Whether in the counselling room or on the radio, He Dun's role is to help others and correct their confusion, helping the people to relieve stress at work and to deal with interpersonal and marital relationships in a positive and stable way, leading to a happy and fulfilling life.
Reviews
You May Also Like
Related Posts
Chinese Dramas Like He Dun's Happiness

Who Is Yang Zi's Boyfriend? Two Relationships Got A Lot Of Attention

How Is Yang Zi And Jing Boran's Relationship?

Does Li Xian Like Yang Zi? How Is Their Relationship?

How Is Yang Zi and Cheng Yi's Relationship?

How is Yang Zi's relationship with Zhang Wanyi, Deng Wei, Tan Jianci in Real life?

Lay Zhang Yixing, Yang Zi Relationship Is Suspected

Why Did Jing Boran, Ni Ni Break Up?

Jing Boran Photos

Yang Zi Photos

Yang Zi Is Dating Liu Xueyi? Netizens: Boring

Who Is Jing Boran's Girlfriend? Ni Ni Is The Only Girlfriend He Announced To Public

How Is the Relationship Between Xiao Zhan, Yang Zi?

Jing Boran Dramas, Movies, and TV Shows List

Yang Zi Dramas, Movies, and TV Shows List

Yang Zi, Qin Junjie Relationship Review

Jing Boran Liu Wen Were Spotted Dating Sweetly on The Street.

Jing Boran and Tan Songyun are the Most Popular CP Recently! Do You Think They are a Good Match?

Who Is Niu Junfeng's Girlfriend? What's His Relationship With Guan Xiaotong And Yang Zi

Xiao Zhan, Yang Zi: "The Oath of Love" Will Be Delayed-Release? HunanTV Confirmed It