Never Say Goodbye – Ren Jialun, Janine Chang
Never Say Goodbye is an urban action crime drama directed by Yin Fei, led by Ren Jialun and Janine Chang, and co-starring Johnny Kou, Zhang Xilin, Liu Enyou, Xiong Naijin, and Xuan Yan.

The drama tells the story of Mu Qing, an anti-narcotics police officer who goes undercover inside a drug cartel. By mistake, he has emotional with Ou Kexin, the daughter of the leader of the cartel, and he joins forces with her to stop the new drugs get into China.
Details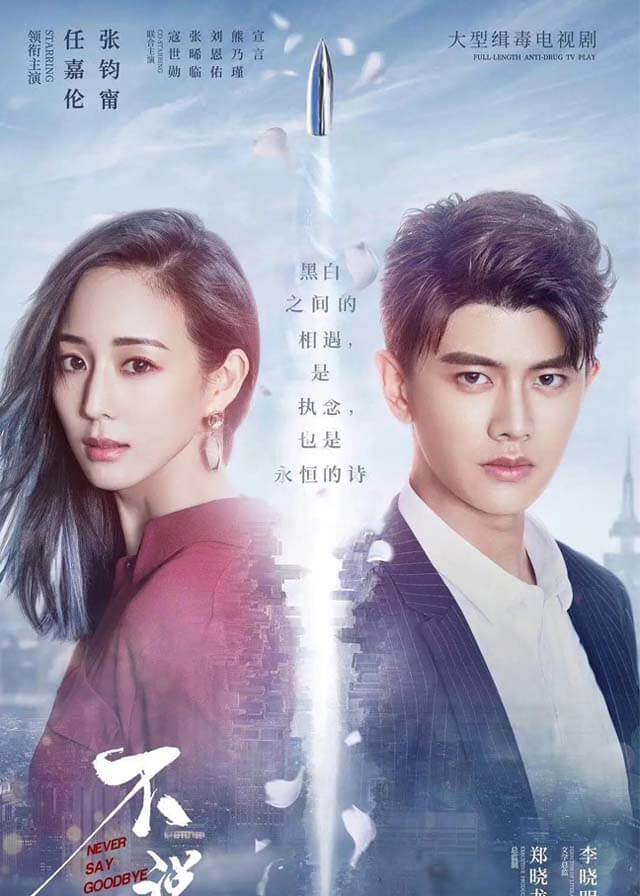 English Title: Never Say Goodbye
Chinese Title: 不说再见
Genre: Action, Crime, Romance
Tag: Slight Romance, Organized Crime, Undercover Operation, Drugs
Episodes: 47
Duration: 45 min.
Director: Yin Fei, Wang Lei
Writer: Chen Xue, Zheng Dongying, Zhou Hang
Producer: Zhang Yingying
Product Company: iQIYI, Beijing TV Art Center, Shengxi Huashi, Juhao TV, H&R Century Pictures, Mihot
Released Date: 2021-06-22
Boradcast Website: iQIYI
Cast
Synopsis
Three years ago, due to the intelligence failure of police officer Liu Yuanwen, making his fiancée, newly promoted police officer Rong Yu died in the place where drug dealers fight.
The anti-narcotics brigade police officer Rong Yao, due to the death of his sister, he and his good buddy Liu Yuanwen turned against each other. Liu Yuanwen discouraged and left the police station, while Rong Yao in order to revenge, after three years of continuous efforts, became the captain of the anti-narcotics brigade in Yungang City.
In order to destroy the drug trafficking K group and dig out the leader of the international drug trafficking organization "ghost", the city Public Security Bureau has drawn resources to set up "84 team".
For revenge, Rong Yao resolutely takes the team leader position, but unexpectedly the team's first task is actually to provide support to Liu Yuanwen, the only remaining undercover agent in the "K" group, to help him rise to the top and get in touch with the core of the K Group.
So, they can only choose to work together again, as step by step closer to the truth, they found that Rong Yu may still be alive.