The Abandoned – Janine Chang, Ethan Juan
The Abandoned is a suspense crime film directed by Zeng Yingting and starring Janine Chang, Ethan Juan, You Anshun, Sajee Apiwong and Chen Weimin.
Details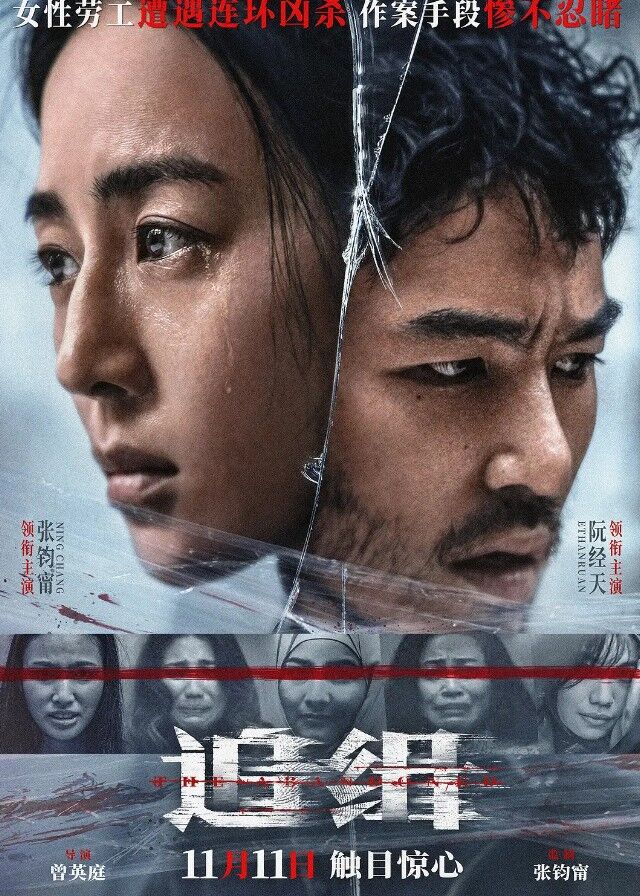 English Title: The Abandoned
Chinese Title: 追缉
Other Titles: 查无此心, 被操纵的罪恶, 野鬼
Genre: Crime, Suspense, Thriller, Drama
Duration: 128 min.
Director: Zeng Yingting
Writer: Zeng Yingting, Yang Yiqian, Lin Pinjun, Xu Shihui
Producer: Tang Zaiyang, Zhao Minghui
Released Date: 2023-11-11
Boradcast Website: -
Cast
Synopsis
Moments before committing suicide, policewoman Wu Jie, who is grieving the loss of her beloved, encounters a murder case. The female victim in the case, had her heart removed and her ring finger severed, indicating that these women suffered inhumane torture before their deaths.
A series of sadistic murders targeting female laborers unfolds gradually before Wu Jie, pointing to a connection with a man named Lin Yousheng, an illegal labor broker and the ex-boyfriend of the victims. His tangled web of love, hate, and grudges with the deceased makes him the prime suspect in the case.
What hidden truth does the murderer, who kills in the name of love, conceal? With intense plot twists, the ending remains unpredictable.
Reviews
You May Also Like
Related Posts