Our Shining Days – Xu Lu, Peng Yuchang
Our Shining Days is a youthful school film directed by Wang Ran, led by Xu Lu and Peng Yuchang, co-starring Luo Mingjie, Liu Yongxi, Han Zhongyu, Lu Zhaohua, Li Nuo and Chen Yusi, with special performances by Eason Chan, Yan Ni and Geng Le.
The film tells the inspiring youth story of a young girl, Chen Jing, who forms a 2.5-dimensional band with her male best friend and battle Western music.
Details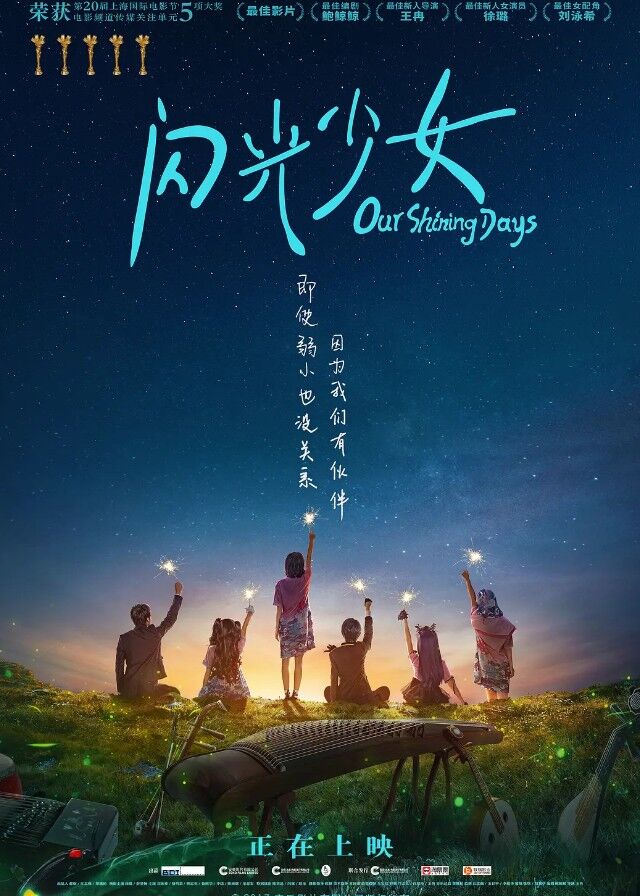 English Title: Our Shining Days
Chinese Title: 闪光少女
Genre: Youth, Romance
Duration: 100 min.
Director: Wang Ran
Writer: Bao Jingjing
Producer: Jiang Zhiqiang
Released Date: 2017-07-20
Boradcast Website: -
Cast
Synopsis
Chen Jing is a mischievous and bold girl, known as "Nervous" in Jianghu. As an eccentric figure in the music department, Chen Jing has poor popularity, except for her male best friend, You Zha, who is willing to support her unconditionally.
Confident Chen Jing falls in love with the school heartthrob and senior, but unexpectedly becomes the target of his ridicule and mockery, sparking a major conflict between the two major departments on campus.
In order to prove herself to her senior, Chen Jing teams up with mysterious individuals from the 502 dormitory to form a 2.5-dimensional band. They challenge authority, break stereotypes, and stage hilarious and exciting youthful stories.
Reviews
You May Also Like
Related Posts